Parents/Guardians/Students: High school and middle school students need to complete assignments today and check into Google Classroom OR do their assigned papers if they decided to do paperwork. Don't forget to bring back the completed paperwork for attendance and grading purposes. Elementary students (K-4) all have paper packets and should do the same. Complete the daily work and then bring it back on Monday when we return for on campus learning. Teacher are available if there are struggles and the office is open if you have questions. Have a great Wednesday!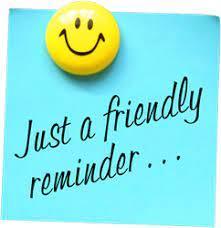 Corrected letter from Mrs. Owens.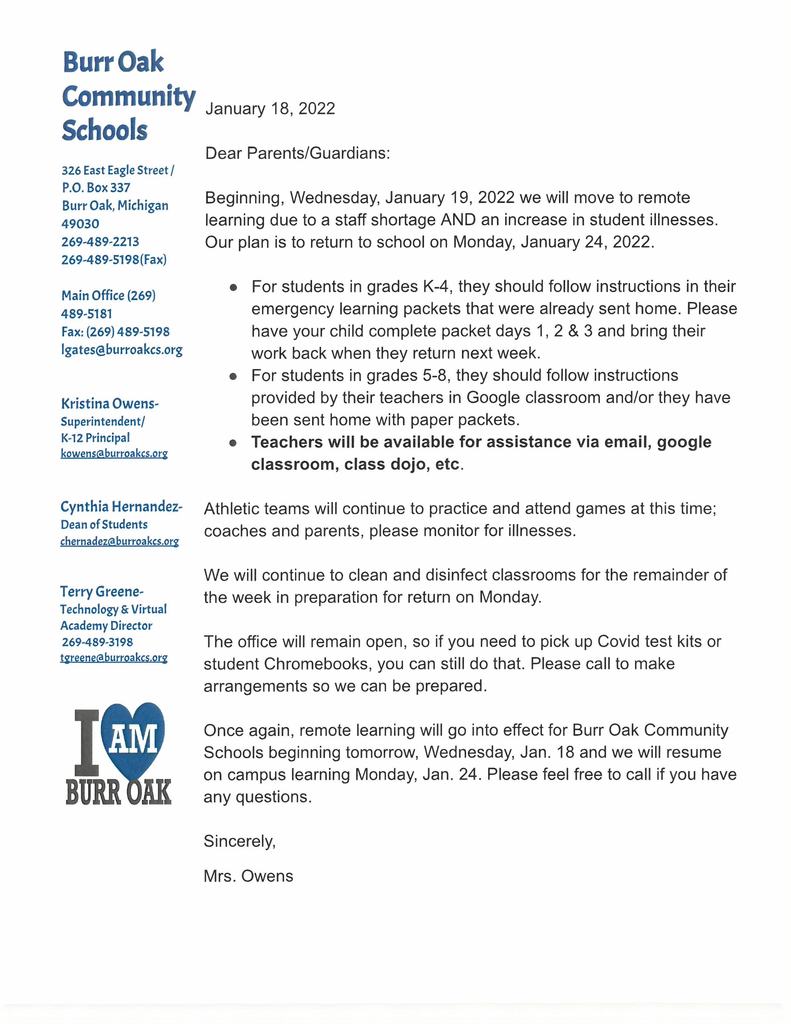 Please read the letter from Superintendent Owens.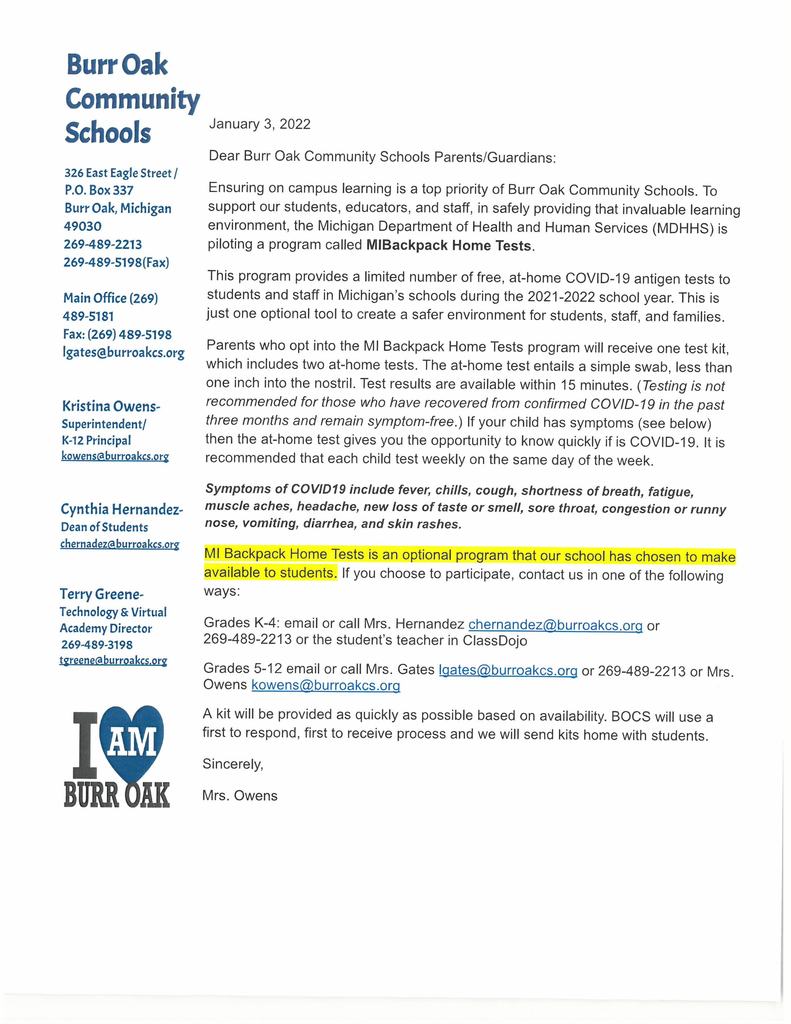 The junior high girls basketball game for tonight has been cancelled.

Just a reminder Monday, January 17th is an early release day. Students will be dismissed at 11:30.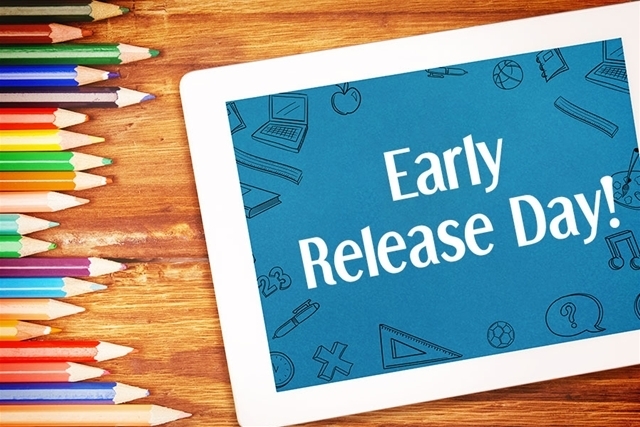 Mr. Sutton our athletic director and Misty Ledyard are cleaning out the athletics storage room, and you now have an opportunity to own a small piece of Burr Oak Community Schools athletic history. Please comment with the sport and number of the jersey you would like, and we will do our best to help you find your jersey. Please make donation payable to Burr Oak Community Schools.


REMINDER: Check your children's current grades on ParentVue. The end of the marking period is January 14. Thank you!

Dear Parents/Guardians of Burr Oak Community Schools: As we near the end of the year, I would like to thank you, the parents and guardians, for your continued support. You have been helpful communicating with us and keeping kids home when they are sick, which has allowed us to provide in-person learning all year. Let's continue to do that in the new year. I would also like to express my appreciation for your partnership in dealing with negative student behaviors and for making sure your children attend school and complete their work. It takes all of us on the same page and communicating with one another to make a difference. We enjoy seeing all of you at athletic and other extracurricular events and we appreciate your positive sportsmanship. Referees are hard to come by, so it is crucial that we stay positive in the stands and with one another. Refs are human, therefore, they will make mistakes; please let coaches deal with them. (If you are interested in becoming a referee please contact Mr. Sutton; MHSAA would be happy to get more applicants!) We had a great time today with Christmas parties and other fun activities. Enjoy your children while they are home for break and we will see everybody when we return January 3, 2022. Happy Holidays! Mrs. Owens

Just a reminder, this Friday, December 17th will be an early release day. Students will be dismissed at 11:30. Students will also have the opportunity to order a sack lunch to go.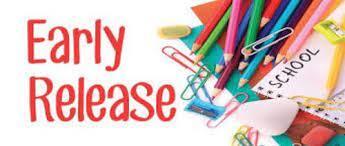 Parents of HS and MS students: We are half way through the 2nd marking period and it is always good to have students caught up with grades before Christmas break. When we come back on 1/3/21 we only have 2 weeks until the end of the marking period. This allows time for one unit and one exam. Please take the time to check your student's grades now and encourage them to get assignments done. Reach out to teachers with any concerns. As always, we appreciate your partnership!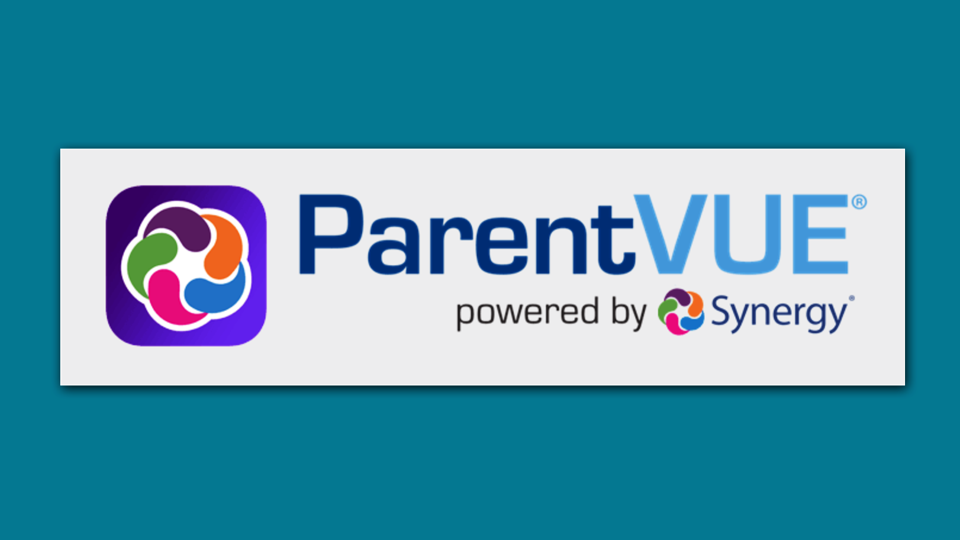 The junior high basketball game tonight against Colon has been canceled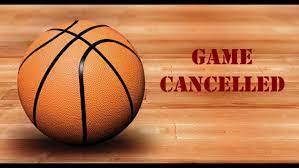 Wednesday, November 10th will be picture retake day. Picture order forms are available in the office. If you are unhappy with your first round of pictures and would like retakes, just send the ordered package back with your student that day, they will not need a new order form.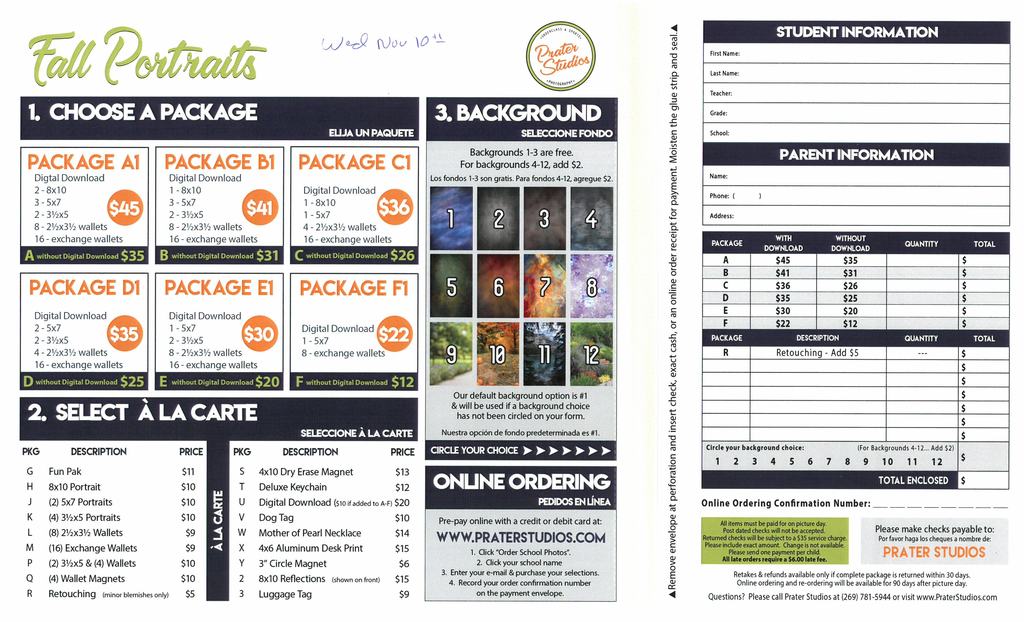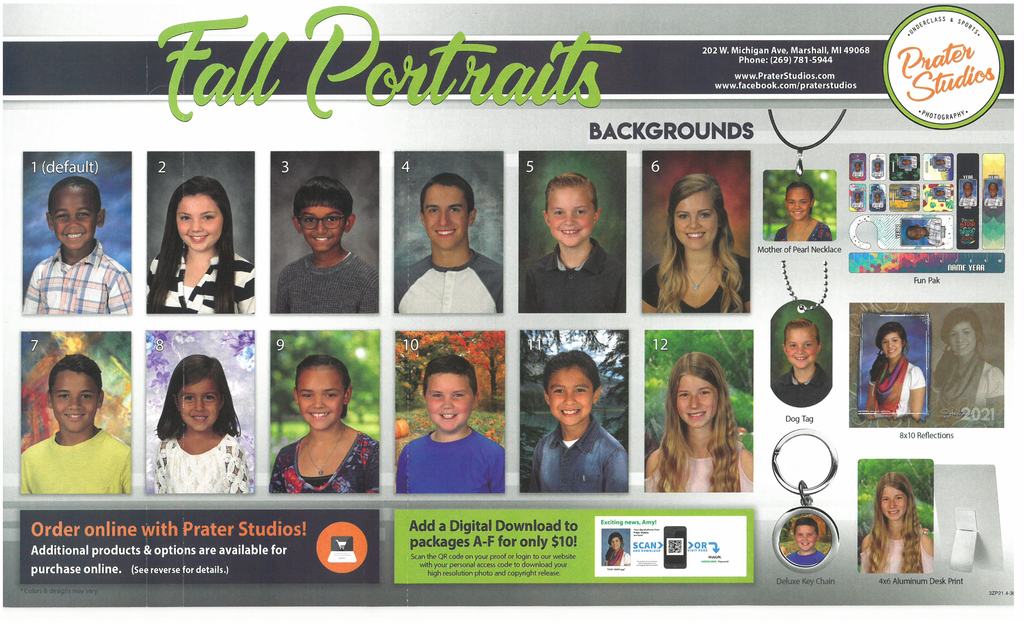 Just a reminder Thursday and Friday are both early release days for parent/teacher conferences. Students will be released at 11:30. Elementary conferences have already been scheduled. Middle and high school conferences will be open house style with high school teachers in the cafeteria and middle school teachers in their classrooms. Below are times for conferences. Thursday 12:30-5:30 p.m. 6:00-8:00 p.m. Friday 12:30-2:20 p.m.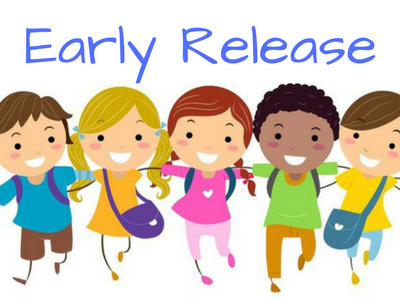 Due to an incident that occurred in town, the school was told to go into a lockdown by St Joseph County Central Dispatch. We are very proud of our students and staff for promptly following lockdown guidelines. Everyone is safe and secure and we are back to a normal school day.

Game Day

Game Day

Game Day!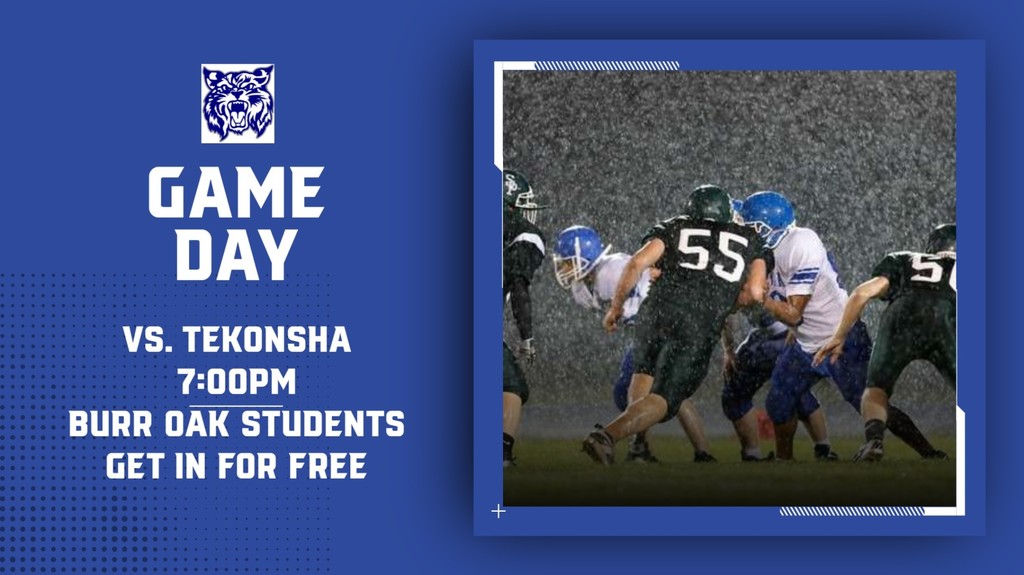 Due to poor field conditions, the Jr. High football game has been cancelled!

Two important dates to remember: October 12: Nathan Harmon will be at Burr Oak Community Schools with a powerful message for students - YOUR LIFE SPEAKS. This will be for students in grades 7-12. October 16: Community Conference for adults and students - see the flyer attached for detailed information. In addition to Nathan speaking, there will also be breakout sessions for people to attend.