Beginning August 23, 2021, Burr Oak Community Schools will begin in-person learning.
We will publish the local health department's guidelines regarding the spread of Covid-19, which currently recommends the following:
Students benefit from in-person learning, and safely returning to in-person instruction in the fall 2021 is a priority.

Vaccination is the leading public health prevention strategy to end the COVID-19 pandemic. Promoting vaccination can help schools safely return to in-person learning as well as extracurricular activities and sports.

Due to the circulating and highly contagious Delta variant, CDC recommends universal indoor masking by all students (age 2 and older), staff, teachers, and visitors to K-12 schools, regardless of vaccination status.

In addition to universal indoor masking, CDC recommends schools maintain at least 3 feet of physical distance between students within classrooms to reduce transmission risk. When it is not possible to maintain a physical distance of at least 3 feet, such as when schools cannot fully re-open while maintaining these distances, it is especially important to layer multiple other prevention strategies, such as screening testing.

Screening testing, ventilation, handwashing and respiratory etiquette, staying home when sick and getting tested, contact tracing in combination with quarantine and isolation, and cleaning and disinfection are also important layers of prevention to keep schools safe.

Students, teachers, and staff should stay home when they have signs of any infectious illness and be referred to their healthcare provider for testing and care.

Many schools serve children under the age of 12 who are not eligible for vaccination at this time. Therefore, this guidance emphasizes implementing layered prevention strategies (e.g., using multiple prevention strategies together consistently) to protect students, teachers, staff, visitors, and other members of their households and support in-person learning.

Localities should monitor community transmission, vaccination coverage, screening testing, and occurrence of outbreaks to guide decisions on the level of layered prevention strategies (e.g., physical distancing, screening testing).
Grading and Assessing Learning
Administrator Expectations
Counselor/Behavioral Interventionists Expectations
K-12 Teacher Expectations
Business Office Expectations
Electives, Specials Expectations
Food Service Expectations
Special Education Expectations
Promote a sense of community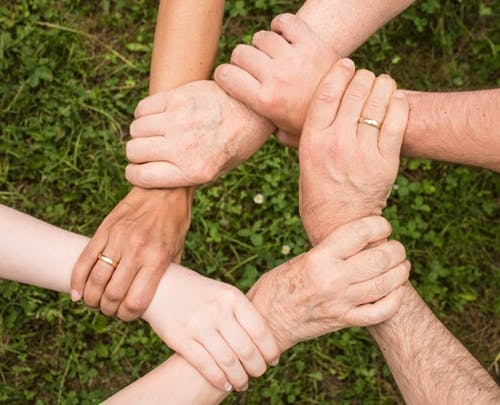 Keep students/families connected to the school community

Accommodate emotional needs

Provide families with information and guidance

Be available to assist with needs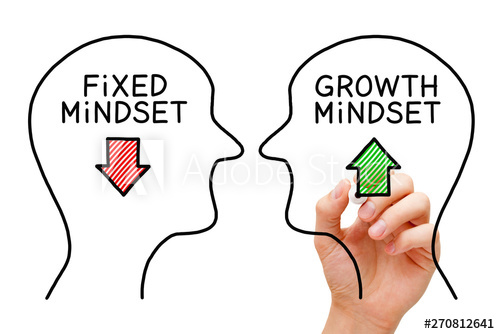 Provide meaningful learning activities to students

Provide timely feedback to students weekly about the learning

Encourage life lessons such as cooking, reading recipes, reading together, family games and activities that promote physical activity, culture, and the arts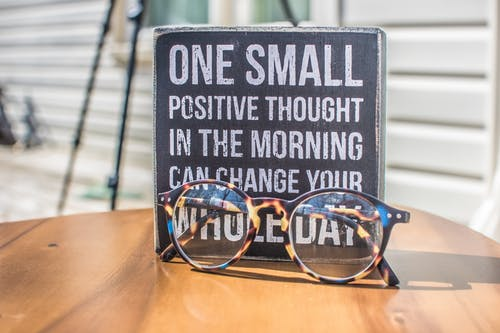 Consider the needs of all students

Consider the needs of teachers and staff

Attend to the needs of all stakeholders to the best of our abilities

Be empathetic, compassionate, and helpful to the best of our abilities
Secretarial Staff Expectations
Maintenance/Transportation/Grounds Staff Expectations
Instructional Support Staff Expectations
Technology Department Expectations
GSRP Expectations
Communications From Branch Area Careers Center--Continuity of Learning COVID-19 Response Plan
Beginning the 2019-2020 School Year-- What to Expect
Distance Learning Additional Expenses
CONSIDERATIONS AND EXPECTATIONS OF ALL STAFF:
Provide students and families with a week to week schedule for learning

Track and log student and parent engagement using Synergy

Collaborate with colleagues in professional learning meetings to ensure consistency

Maintain communication with all stakeholders
LEARNING PLAN COMPONENTS:
Options for learning: On campus, Burr Oak Virtual Academy, Alternative Ed. Step Up

Engagement and attendance in the classroom

Hours of engagement: 7:45 a.m. - 2:20 p.m.

Grading: Rubrics K-4; Traditional 5-12
GRADING AND ASSESSING LEARNING:
Communicating authentic feedback on assessments about student learning is a primary goal in our district.
Parents and students in grades 5-12 have access to student view and parent view in Synergy and we will document student work in the gradebook weekly so that parents can track student learning.
ADMINISTRATOR EXPECTATIONS:
Provide communication to staff and families in a timely manner

Listen to staff and families feedback to continue improvements for differentiated learning on an ongoing basis

Continue to monitor ALL staff for overall health both mental and physical

Consider and take into account feedback from teachers and support staff

Answer new questions and problem solve

Provide assistance and/or online training as needed to improve teaching

Make sure all teachers are meeting regularly to discuss the positives and challenges of student learning
COUNSELOR/BEHAVIORAL INTERVENTIONISTS EXPECTATIONS:
Staff are expected to create connections, foster relationships, and maintain engaged learning for each and every student. Staff will create plans to provide routines and structure and to ensure that students' needs are being met.
Below are the non-negotiables and guidelines for delivering social and emotional support to students.
Behavior interventionists and counselors will be in contact with special and general education teachers to determine what students and families might be in need of social emotional support.

Monitor the well being of students in transition and homelessness and share any essential information with staff working with that student

Continue to update all required reporting documents, i.e. homeless documents.

Inform special and general education teachers of accommodations and modifications that might need to be provided based on information learned during phone calls, emails, etc.

Be sure to check in with identified families regularly to gain information on needs for access and resources

Document all successful and unsuccessful contacts and contact time in Synergy. Include notes regarding specific communication and instruction. If communication is void please reach out to others that might have ideas to reach the family

Communicate with families during scheduled daytime hours.

Provide updated resources to send home to families who requested hard copy work and to update through social mediums
K-12 TEACHER EXPECTATIONS
Teachers will be expected to create connections, foster relationships, and maintain engaged learning for each and every student. Teachers will be expected to maintain regular communication with parents and students.
Attend virtual and/or in person professional team meetings to share ideas about learning and incorporating mental/physical health ideas

Collaborate with grade level teams to coordinate work and discuss student issues

Continually monitor and communicate with students and families to check on overall health

Reach out to support staff who serve as a resource to classroom teachers in locating and connecting with students who they may be having difficulty reaching.

Collaborate with Special Education teachers to support students with social/emotional needs and when having difficulty contacting students and families

If you have specific or preferred times you are available, communicate that with all collaborators and stakeholders

Check electronic communications daily and be efficient in responding

Maintain safe social distancing practices to ensure the safety of all employees when onsite
Homelessness/McKinney Vento Guidelines: Burr Oak Contact Person - Ms. Kathy Smith
BUSINESS OFFICE EXPECTATIONS:
Work with the administration and the fiscal services manager to assist employees as necessary and to keep the financial systems functioning properly and efficiently

Stay up to date on Covid 19 information at the state level as it applies to the district and human resources

Problem solve as unfamiliar situations come up

Attend staff meetings virtually and/or in person as necessary

Assist administration in finding and providing professional learning opportunities
FOOD SERVICE EXPECTATIONS:
Food service for Burr Oak Community Schools is contracted through Sturgis Community Schools. Food service director, Patti Miller, will coordinate all food service and communicate with district administration and local on site staff as necessary. Our local supervisor is Liz Barrington.
Check your email daily for tasks assigned

Complete all assigned tasks

Document daily as necessary

Continue to monitor student/parent satisfaction.

Answer new questions and problem solve.

Reflect on what is working or what needs to be problem solved

Staff assigned to food service report to Patti Miller and coordinate with locals as needed

Maintain food safe practices to ensure the safety of all employees when onsite
SPECIAL EDUCATION EXPECTATIONS:
For students with disabilities, per the Individuals with Disabilities Education Act (IDEA), students with disabilities are entitled to a Free and Appropriate Public Education (FAPE) with Specially Designed Instruction (SDI), including IEP goals and objectives/benchmarks and equal and alternate access to core curriculum
SECRETARIAL STAFF EXPECTATIONS:
Check email throughout the day

Respond to messages left (forward through email)

Communicate efficiently with others as necessary to provide supports for all stakeholders

Collaborate with all staff to ensure communications are shared with the correct individuals

Check Synergy attendance each Monday to ensure all teachers entered communication data on the previous Friday
MAINTENANCE/TRANSPORTATION/GROUNDS STAFF EXPECTATIONS:
Check email daily and check the building sign-in log to know which rooms to sanitize after a staff member was in the building

Collaborate with administrators and problem solve regarding any issues that come up

Complete all assigned tasks

Punch in and out as normal

Share any communications with families/students on the daily learning log or with administration

Maintain safe practices to ensure the safety of all employees when onsite
INSTRUCTIONAL SUPPORT STAFF EXPECTATIONS:
At Risk/Title/Special Education paraprofessionals
Collaborate with the general education and Title teachers and building principal to determine which students and families need support

Help families understand the resources shared with them

Collaborate with administration in locating and connecting with students who teachers may be having difficulty reaching
TECHNOLOGY DEPARTMENT EXPECTATIONS:
Establish and publish a system for students/parents to bring Chromebooks in for repair or replacement
If a repair is needed, please call the school number and leave a message at 269-489-5181 or email tgreene@burroakcs.org or send a message via the school's Facebook page to make arrangements. Somebody will get back to you as quickly as possible.
Monitor student technology use daily using GoGuardian and notify parents when necessary regarding concerns

Provide an online resource list and/or tip sheet for parents that will provide them with information related to Internet safety, how the district monitors usage, and who to contact with issues or questions

Parents are expected to also act as monitors of their children's activity when using Internet; refer to signed forms

Encourage safe use, limit to school applications, limit screen time
Play and connection are the focus of GSRP learning. Children learn through play.

Focus on supporting families' and students' social and emotional needs by making weekly connections

Document communications regularly

Communicate with parents as partners in their child's education