Teachers at Burr Oak Community Schools had a busy week and are so grateful to the family that provided the snacks for the teacher's lunch room! We love our school community and the extended community as well. Thank you so much for your continued support and for all of you that helped make the teacher's break room a pleasant place to hang out for lunch!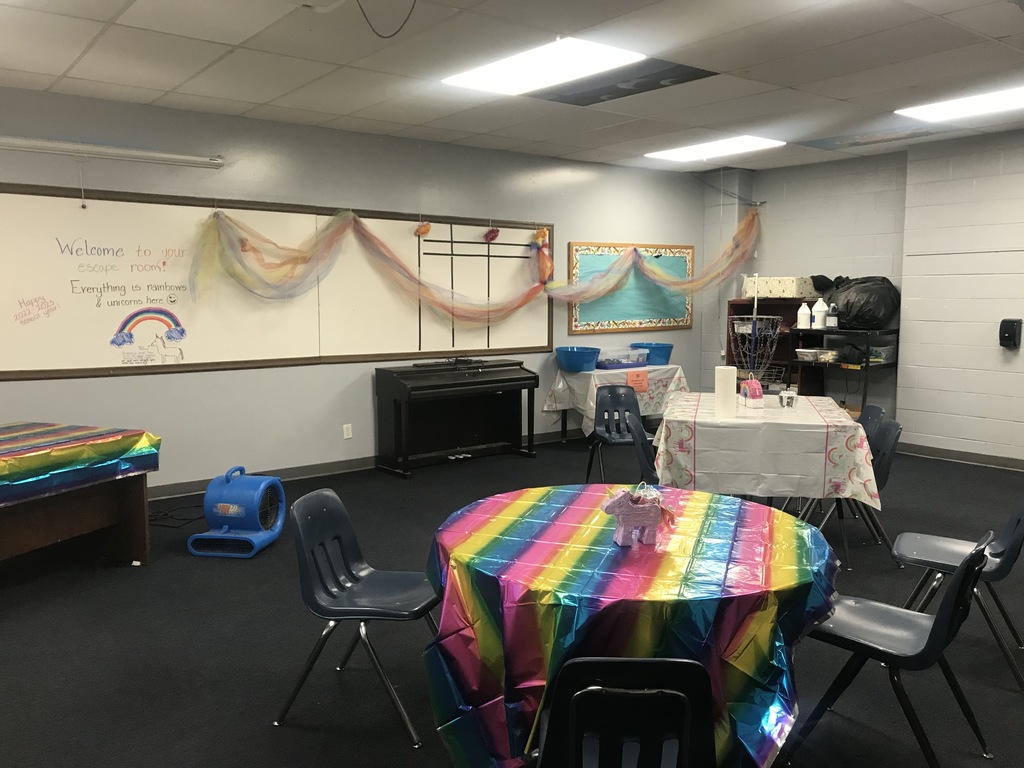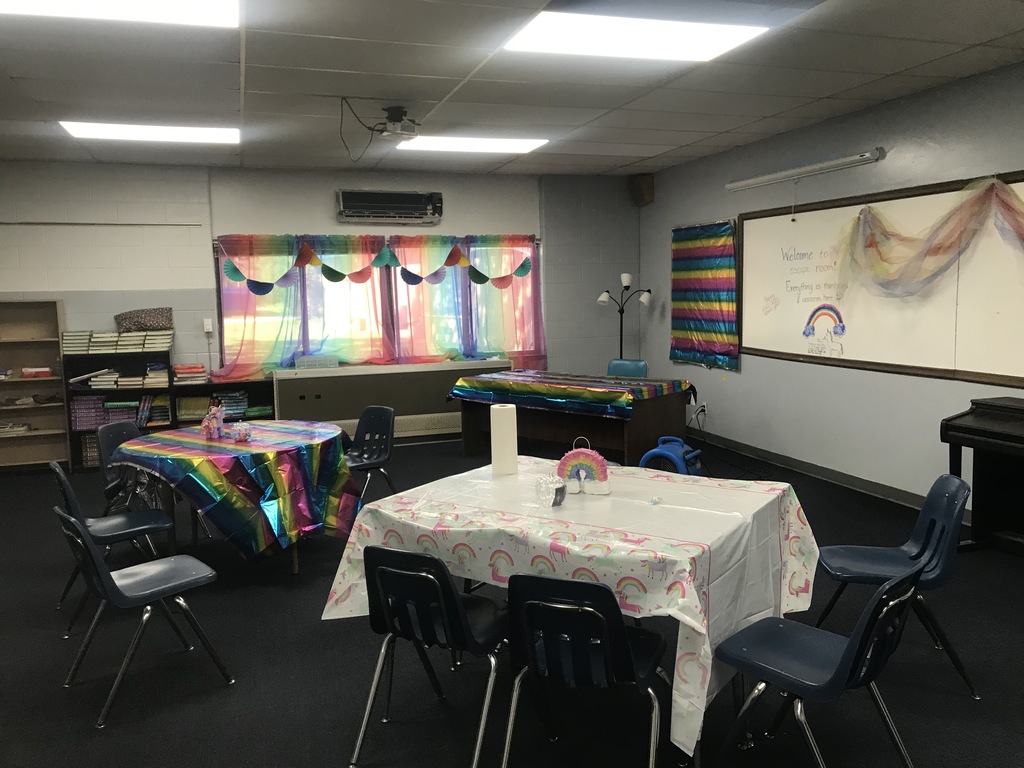 Every year a company named "All American Publishing" does the footwork with local businesses to obtain funding for spirit t-shirts that are free for our MS and HS students. We would like to thank all of you that contributed to make this possible!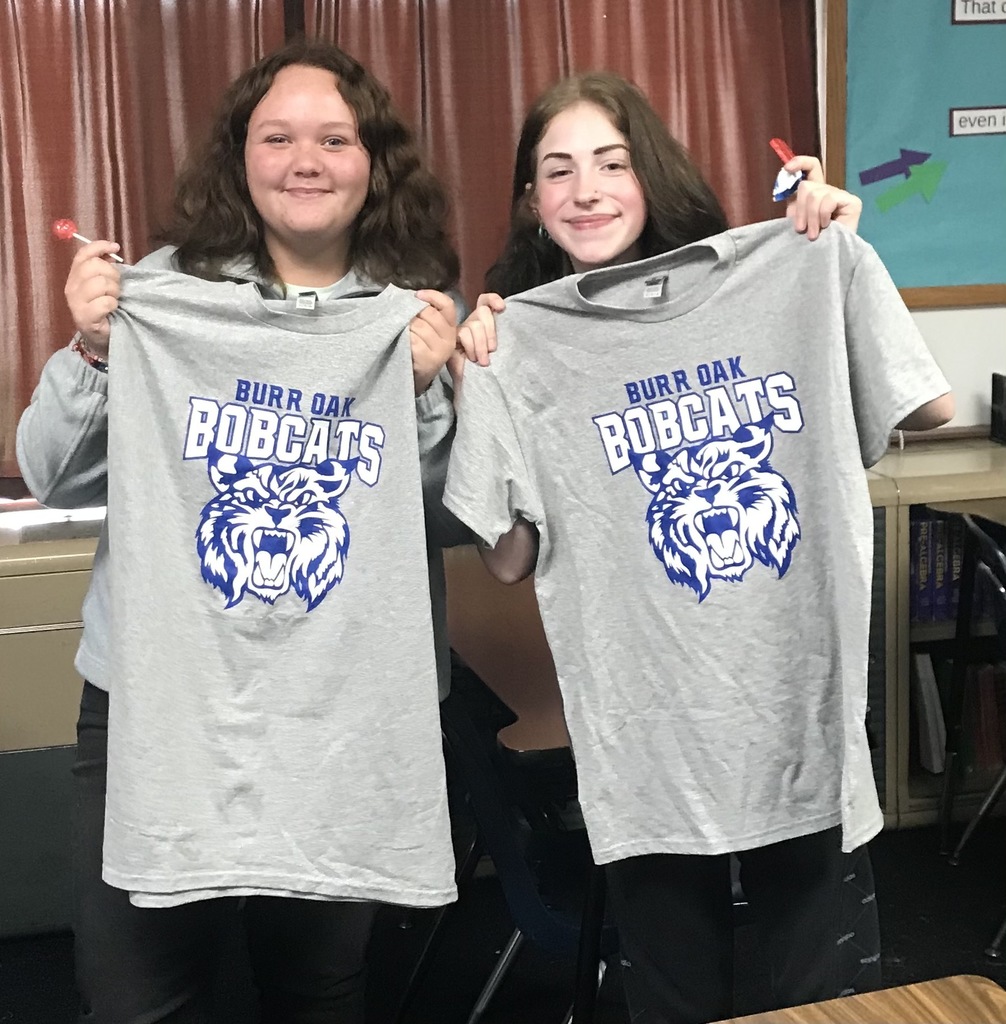 Reminders for Monday, August 22, the first day of school. If your student is eating breakfast, the cafeteria is open from 7:20 to 7:40. Students in grades five through twelve will meet in the gymnasium at 7:40 for teacher introductions and updates. Elementary students will meet Mrs. Hernandez by the elementary wing doors. For students being dropped off by parents, please let students out by the victory bell and flag rather than the double doors. Refer to the parking lot map in the most recent Oak Opening or look for Mrs. Owens. The first day of school is a full day; release time is 2:20 p.m. We are excited to see all of your smiling faces. Welcome back!

Amy and Michaela are ready for the Heritage Fest parade! Show your appreciation to two of our BOCS bus drivers.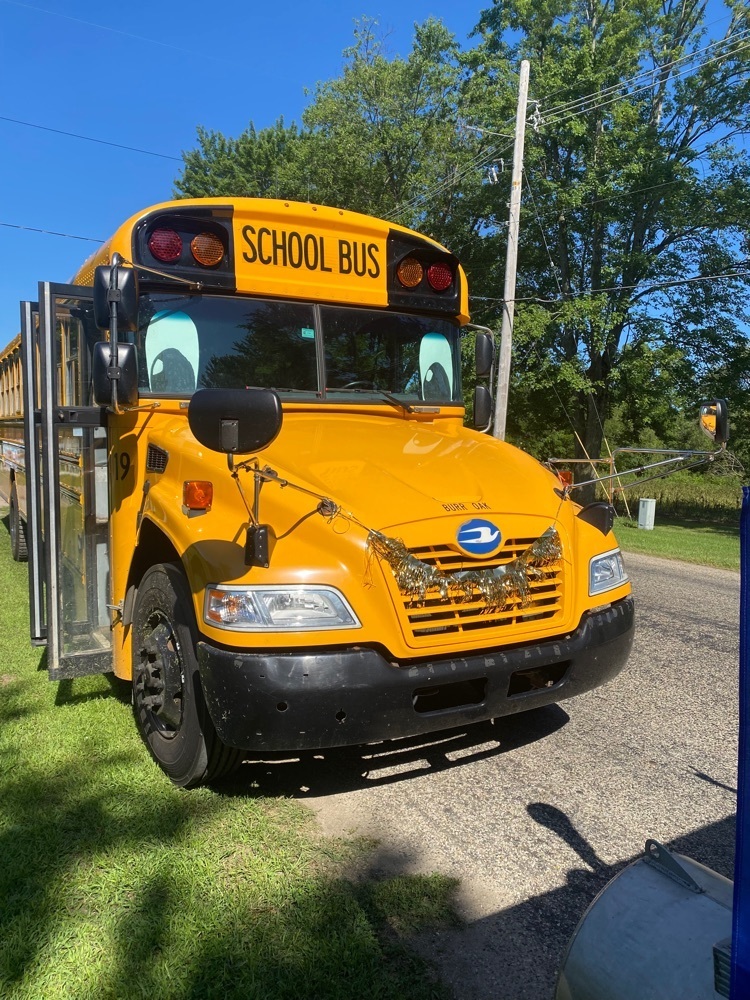 Fresh food initiative, Monday, August 1st, 3:30-5:30.

Special Notice To Whom It May Concern, The Board of Education July 25 meeting has changed location. The new location will be in the classroom inside door number 4 (parking lot) in the main building. Kristina Owens, Superintendent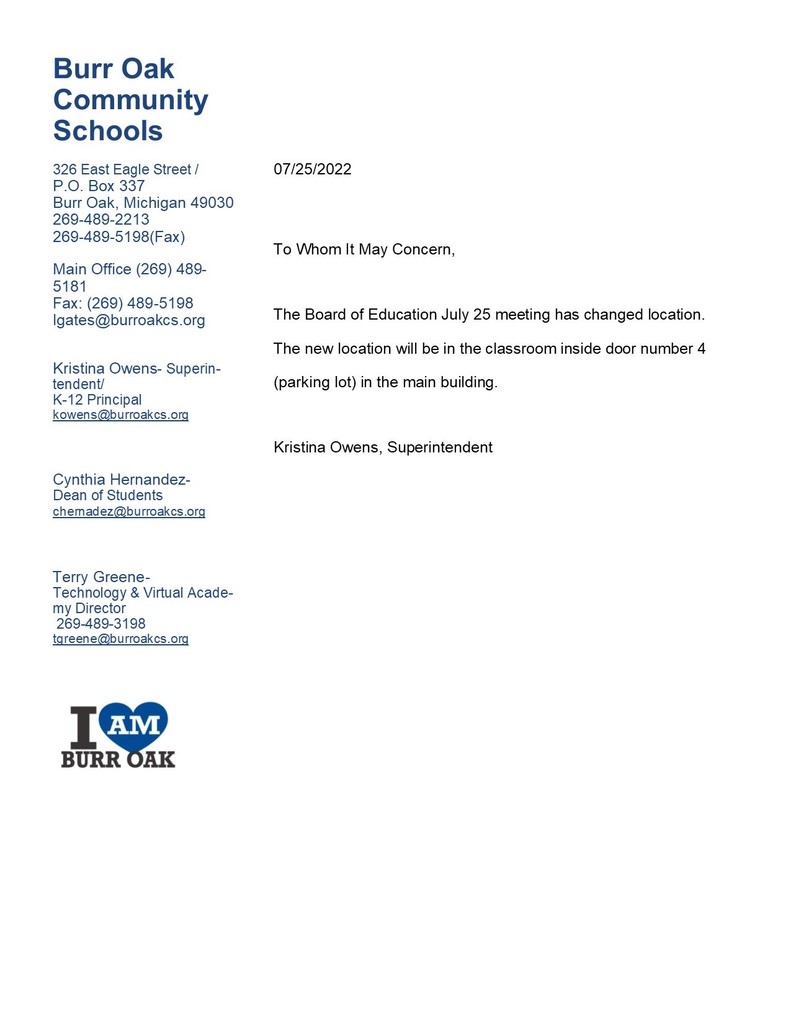 Upcoming Board Seats In The 2022 Elections This coming regular election, Burr Oak Community Schools will have multiple open seats for the Board of Education. Please turn paperwork in to the County Clerk's Office. The deadline to have your paperwork in is July 26, 2022. Two - 2-year terms One - 4-year terms Two - 6-year terms

School of choice information for 2022/2023 school year.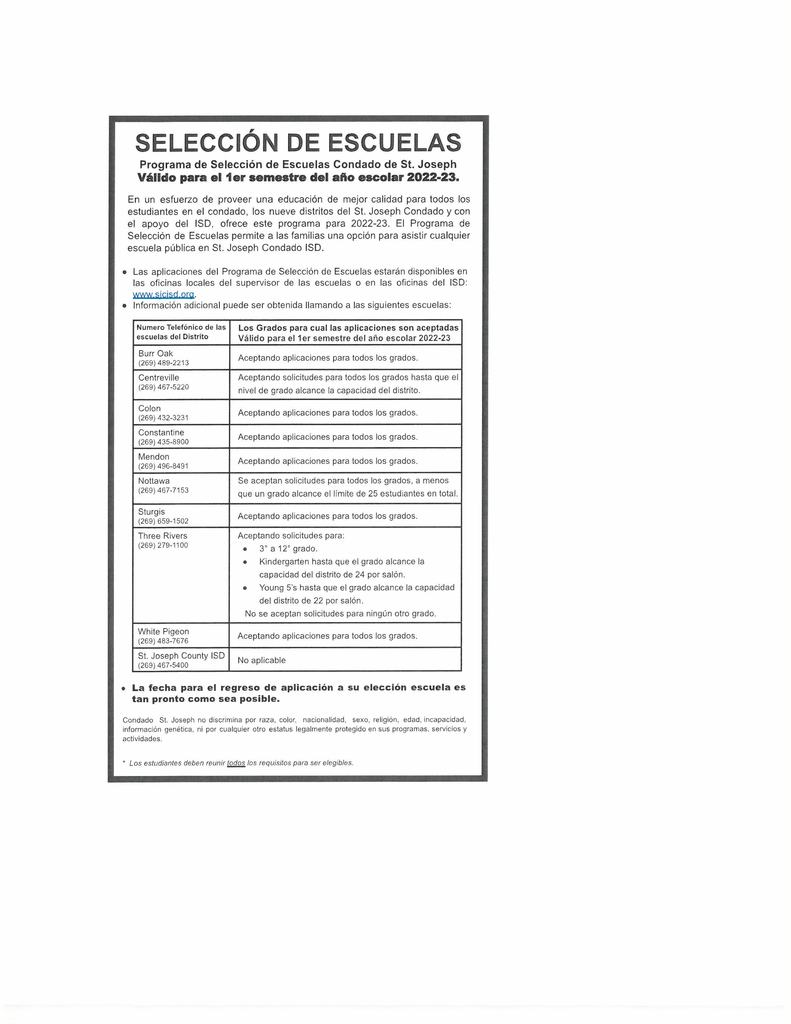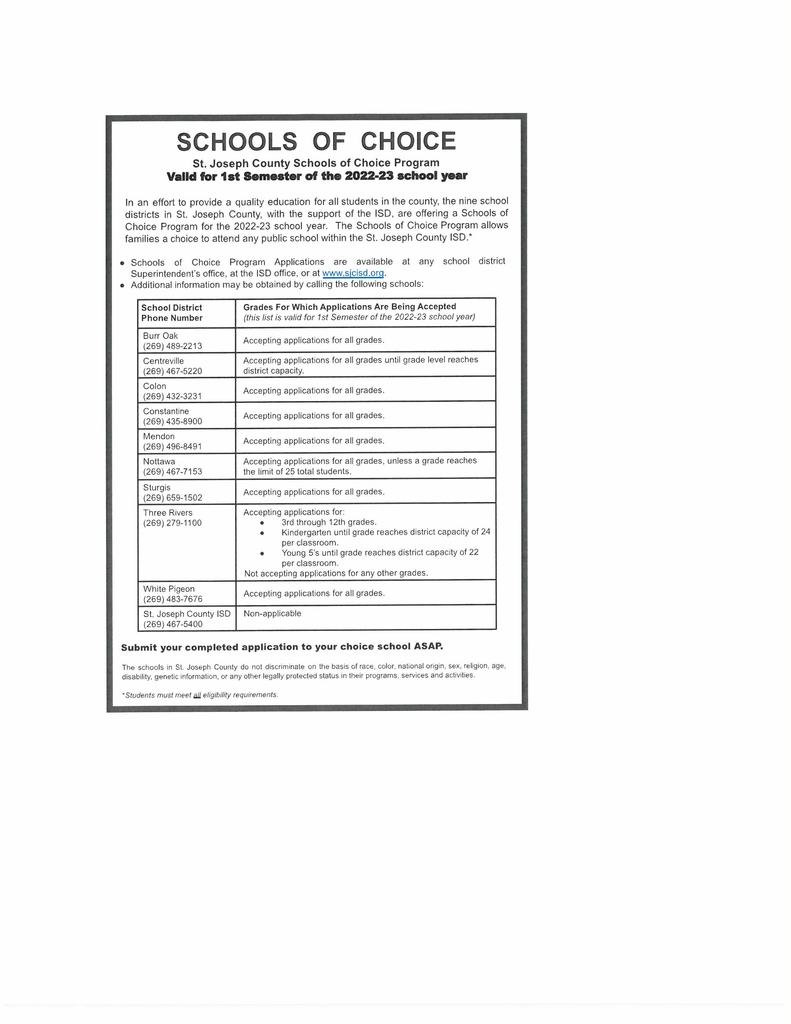 Information for next week.

Reminder: Thursday, tomorrow is our last day of school. We release at 11:30 am.

Just a reminder!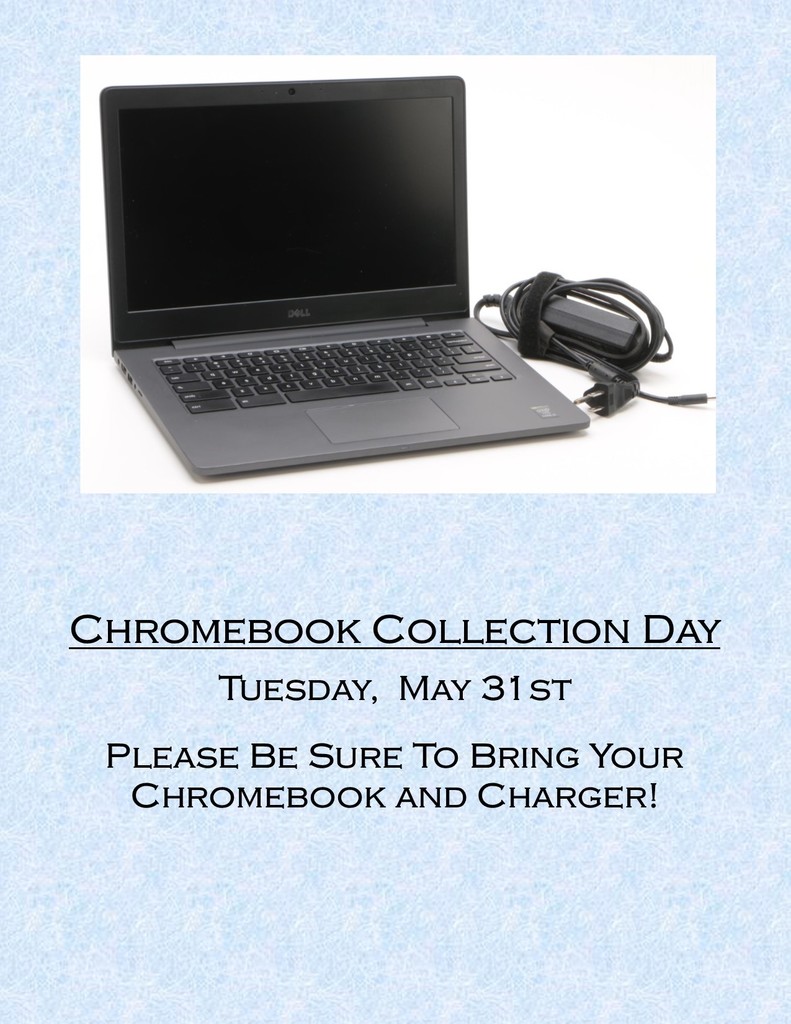 Special Meeting.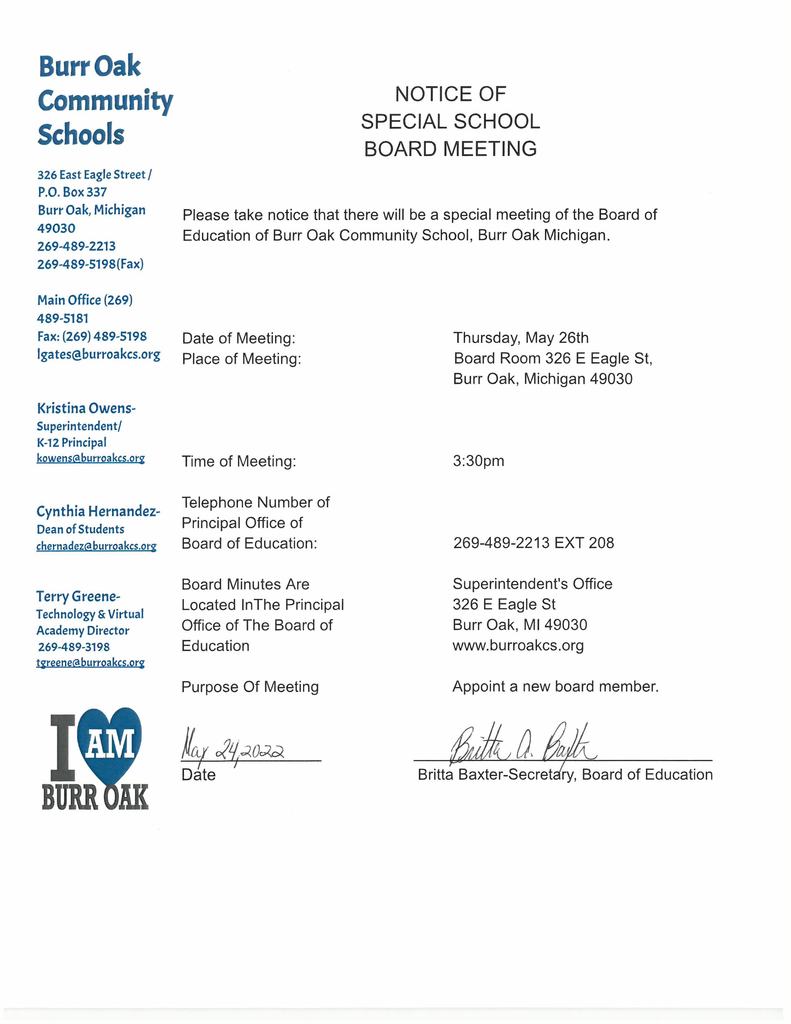 Burr Oak Community Schools has an open seat on its Board of Education.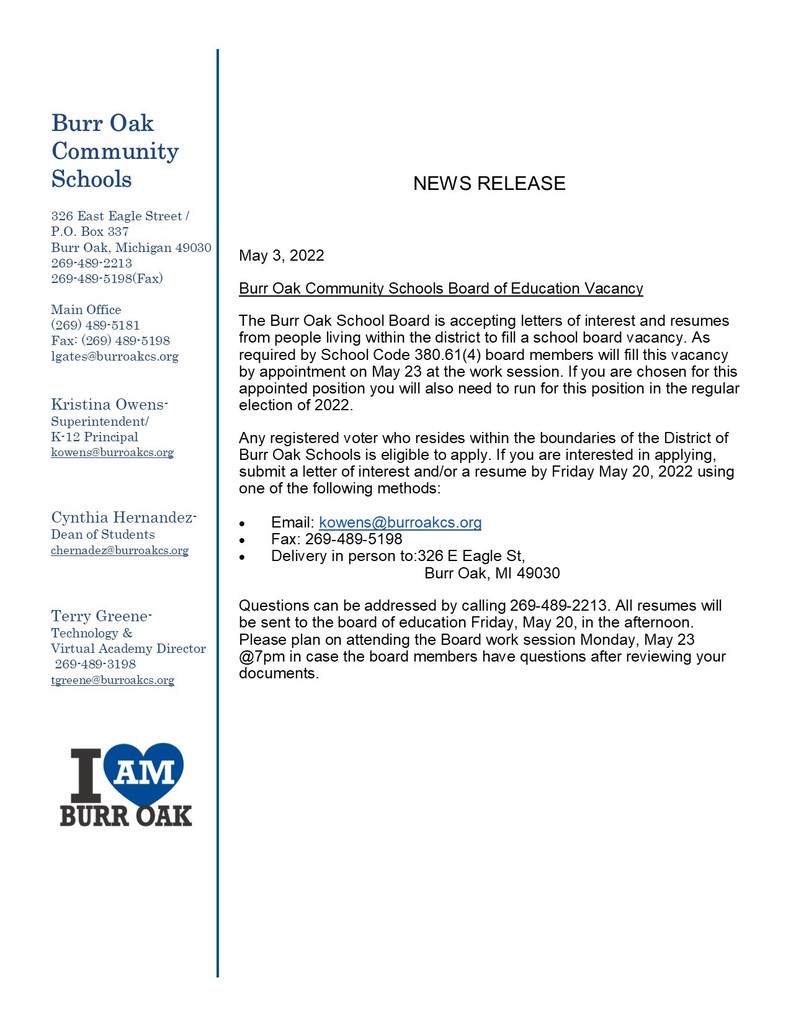 In order to apply for various federal grants, we are gathering a bit of information from our student families. Rest assured, we are still planning on providing devices for the next school year and beyond. Please follow the link to complete this SHORT survey.
https://forms.gle/fZbKJD9Rt4BmxtBt5

Take a look at our expected positions for the 2022/23 school year.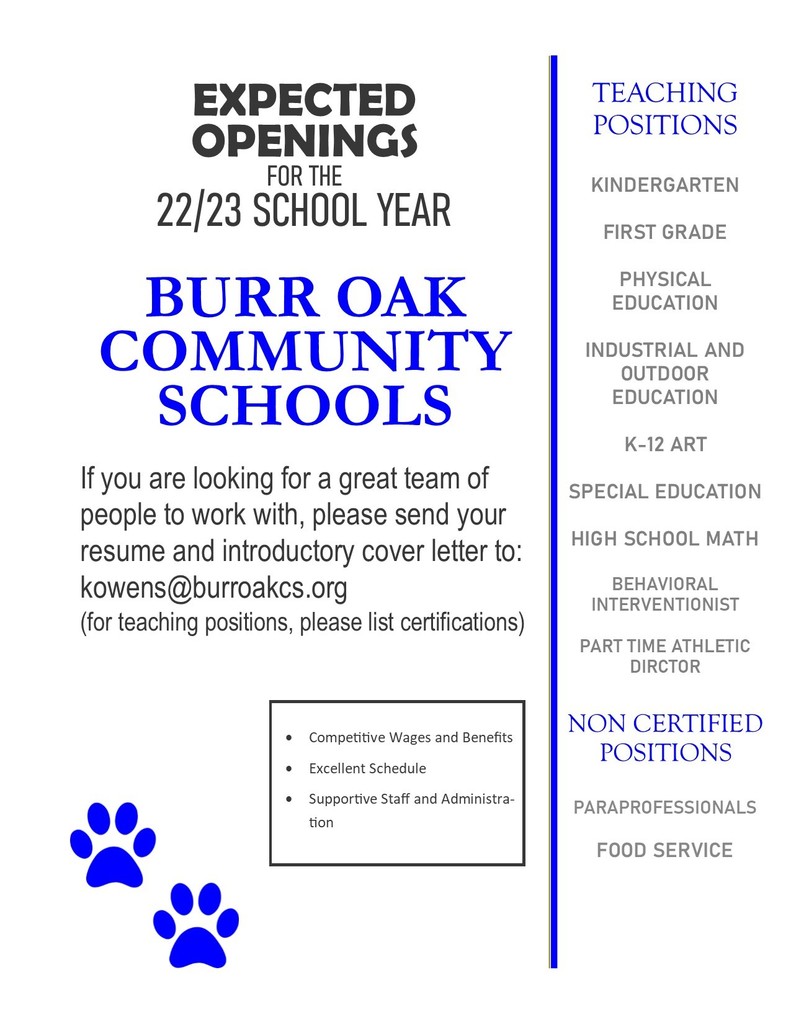 Who says March is Reading Month isn't for high school students? It was fun to catch this bunch, who had popped into the office, reading and listening! They even had the living skills baby for a prop.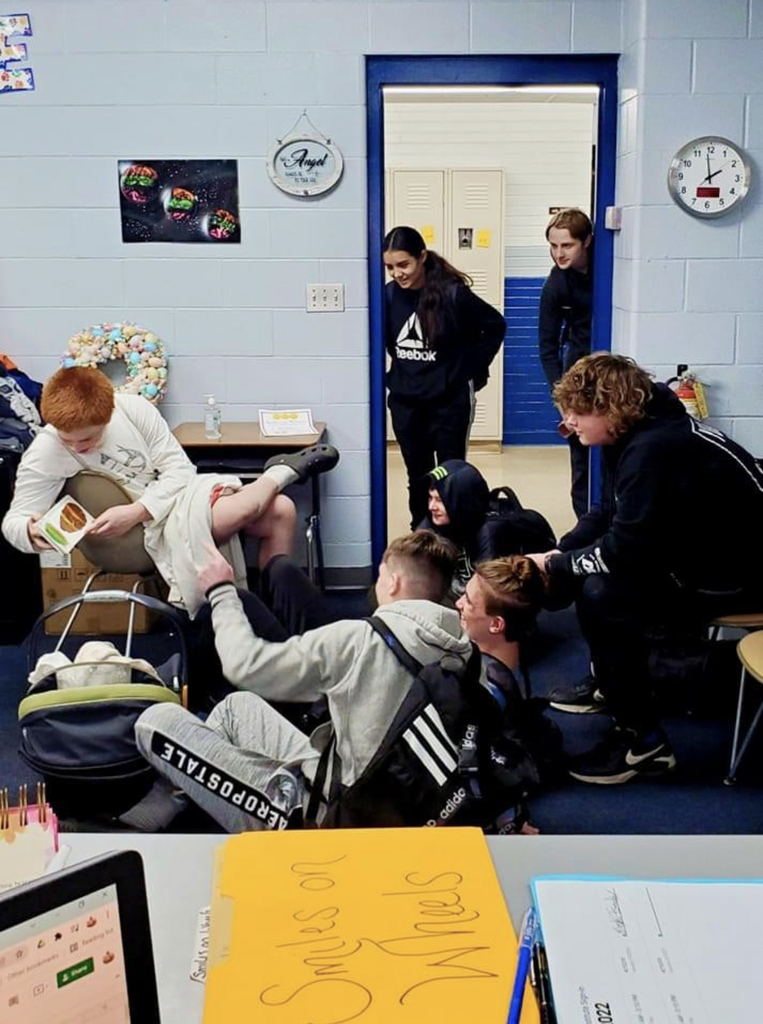 Middle school and high school progress reports will be coming home from today.

Burr Oak Community Schools will be closing campus Friday, February 18 due to inclement weather. We will switch to remote learning for the day.

Due to inclement weather, Burr Oak Community Schools will be closed Friday, February 4.