It's ROBOTICS season!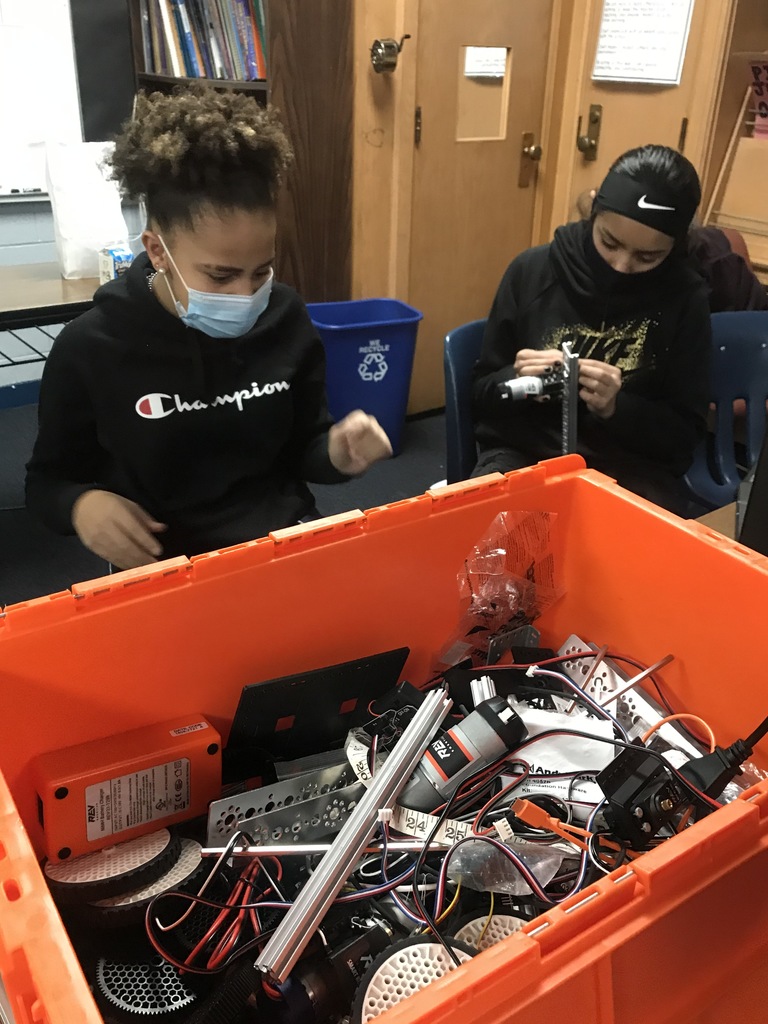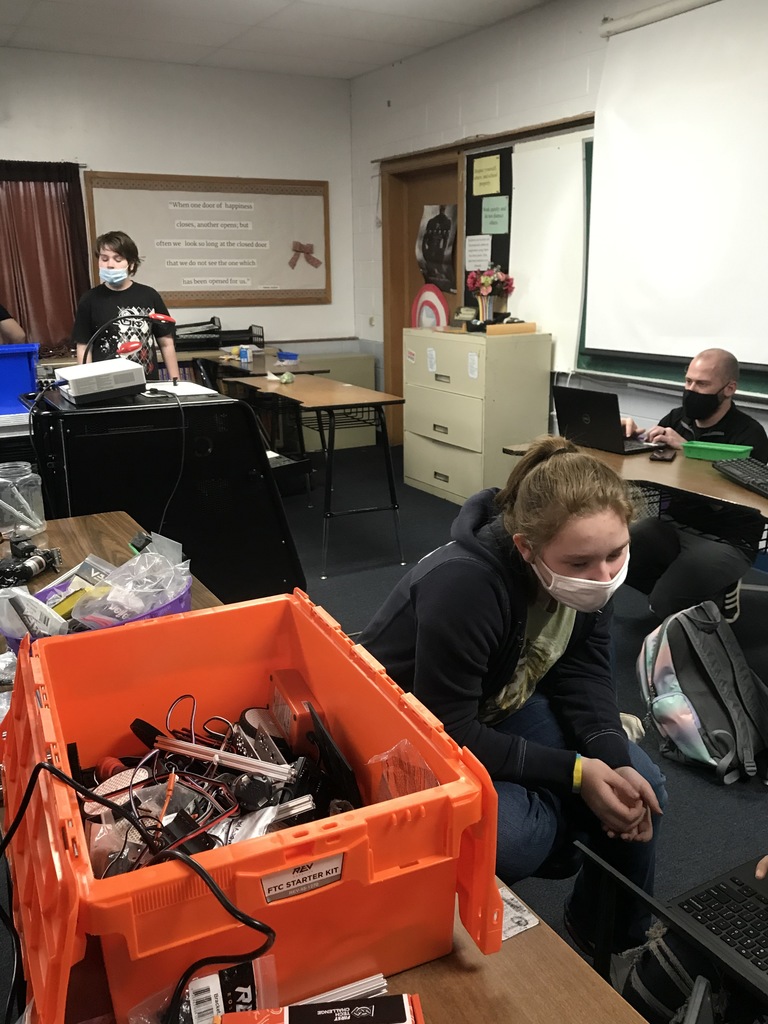 CREATIVITY comes in many forms.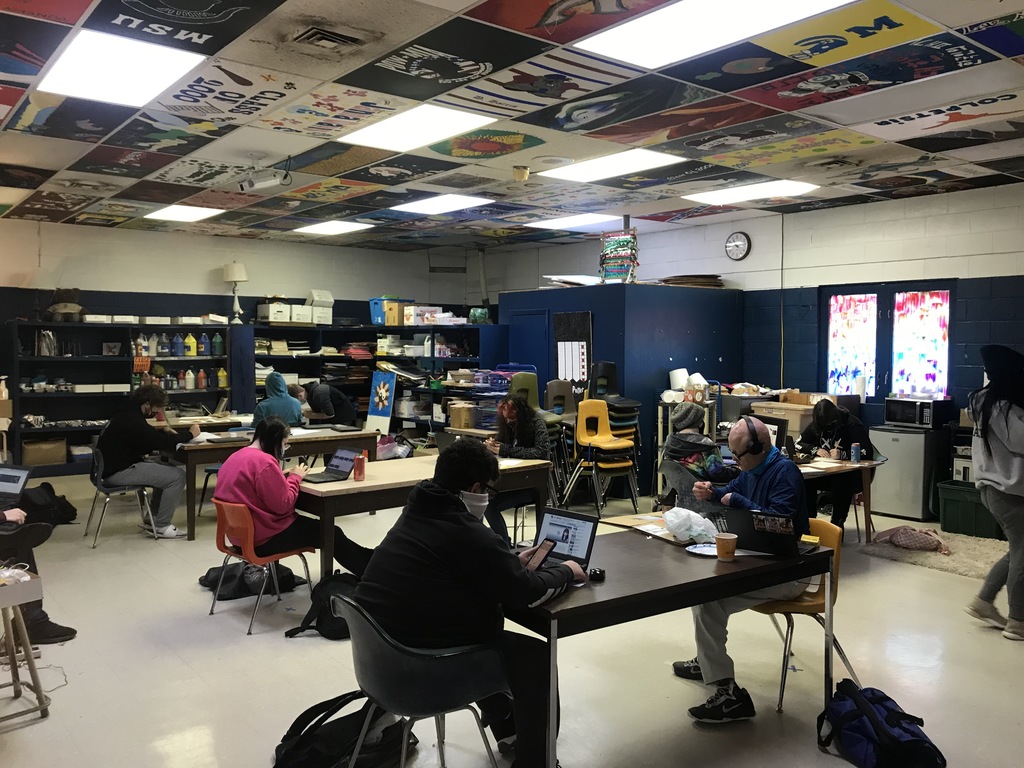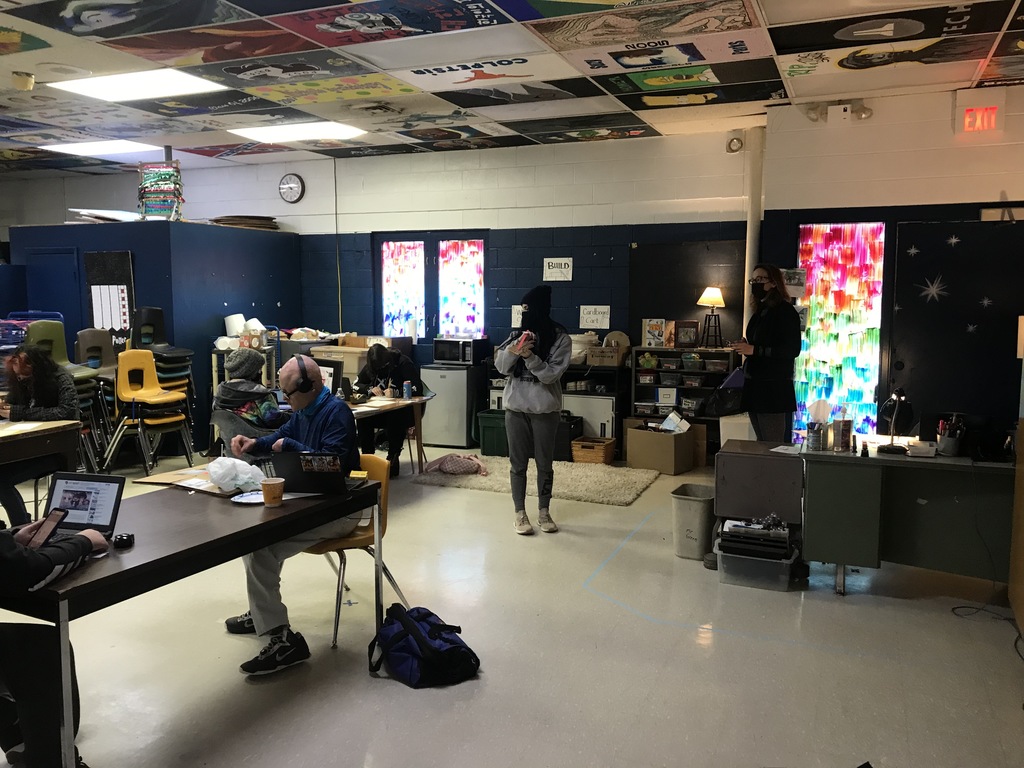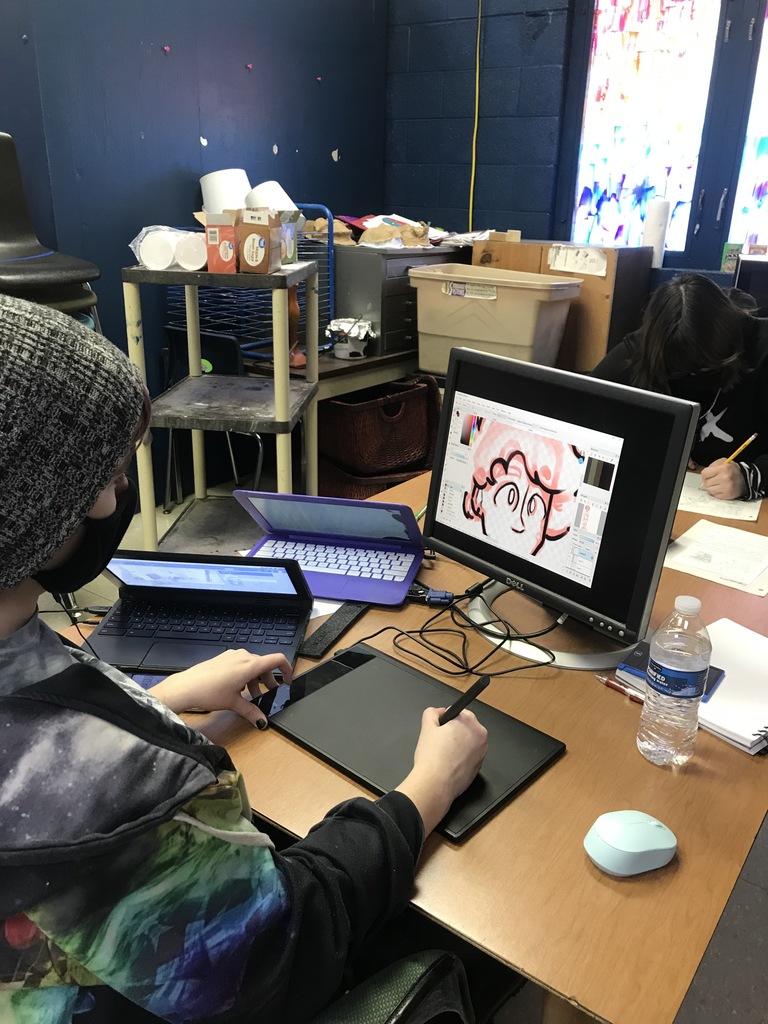 To: Community members who live in the Burr Oak School District interested in serving on the school board Regarding: Open seat on the school board to replace Jack Klopenstine who did not rerun in the November election The school board will be interviewing interested candidates at the next school board meeting to be held on January 11, 2021 at 7p.m. Location: School board room in the old 2-story building If you have already submitted a letter of interest and/or a resume for prior vacancies, please call the school at 269-489-2213 to confirm that you would still like to be considered. If you are unable to attend this meeting, please send your letter of interest and resume to
lgates@burroakcs.org
or
kowens@burroakcs.org
and we will forward to the board members. If you have any questions about the time commitment or what this service position requires, please call the school for information.

The Middle School Language Arts presentation for parents is tonight (January 5, 2021) at 6 p.m. Subject: Burr Oak Language Arts Presentation When: Tuesday, January 5, 2021 6:00 PM-7:30 PM Where:
https://zoom.us/j/96139536816
Join from a PC, Mac, iPad, iPhone or Android device: Please click this URL to join.
https://zoom.us/j/96139536816
Or join by phone: Dial(for higher quality, dial a number based on your current location): US: +1 301 715 8592 or +1 312 626 6799 or +1 646 558 8656 or +1 253 215 8782 or +1 346 248 7799 or +1 669 900 9128 Webinar ID: 961 3953 6816 International numbers available:
https://zoom.us/u/ac6SwSCwuO
Date: January 2, 2021 To: Parents and Guardians of Burr Oak Middle School Students Regarding: Middle School English Plan This letter is to inform you that we are currently in the process of searching for a certified middle school English teacher to replace Mrs. Milliman who has taken a position in a different district. We have a certified substitute teacher in place until we find a replacement. Mr. Braxton Hernandez, who has been subbing for us regularly, will be filling in as a substitute. We will be implementing curriculum standards through our Burr Oak Virtual partner. They will provide certified ELA teachers who will coordinate with Mr. Hernandez to provide on campus supports. Students will access assignments through Google Classroom. Class codes will be available Monday. We expect this to be a smooth transition and will use the first week back to introduce students to the new systems. There will be a webinar which is scheduled tentatively for the 5th of January in the evening (exact time to be announced). Students who are 100 percent virtual need to continue to communicate with teachers at a minimum of two times per week and when they have questions through email. They should also be checking Google classroom daily. If there any questions, please feel free to contact Mrs. Owens, or any Middle School teacher. Thank you for your support as a partner in education.
High school students are able to return to campus January 4, 2020 along with all other grade levels. At this time, we will continue to mitigate and follow the same structure as first semester. Unless otherwise notified by email, high school students returning to campus should report to the same room they were last assigned.
Parents/Guardians/Students: We have one week left of the semester (ends Dec. 18). Progress reports went out several weeks ago and many students have improved their grades, but some have not. Parents, please encourage your students to complete work, communicate with their teachers, and ask questions if they need help. Students, please commit to completing your assignments. High school students need credit to graduate so it is extremely important that they finish their work. We are all willing to support our students during this difficult time, but we need students reaching out. As always, parents/guardians are our partners in education and we appreciate your commitment in helping your child reach his or her goals.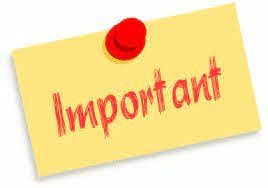 Remote learning for high school students will continue for the remainder of 2020. The next date for in person learning will be January 4, 2021. We are waiting for more information regarding CTE students. We will continue to update families on sports related information as we get it from MHSAA.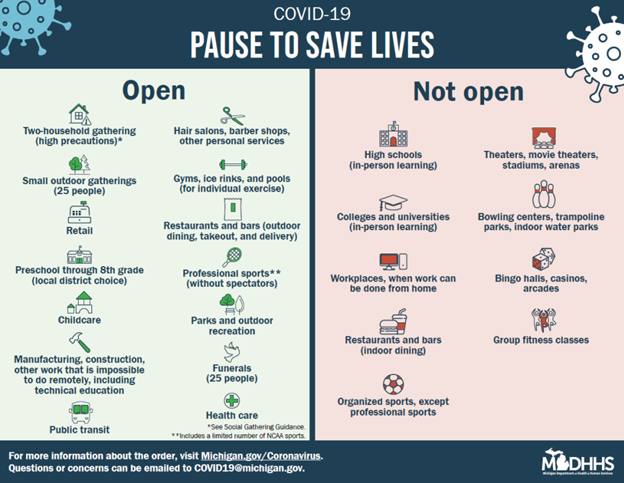 Fresh Food drive-thru When: Monday, December 7, 2020 Time: 3:30 to 5:30 (or when we run out of food) What: Fresh food boxes plus added items this month: POSSIBLE ITEMS could be milk, bakery items, meat, and eggs. Where: Burr Oak Community Schools - parking lot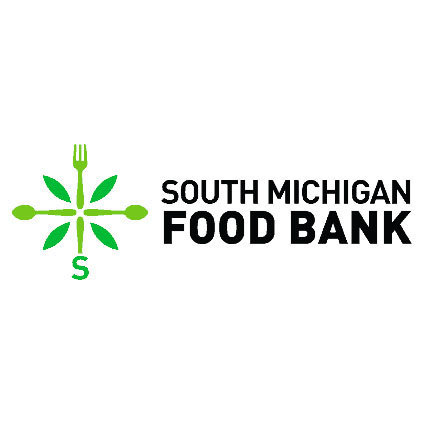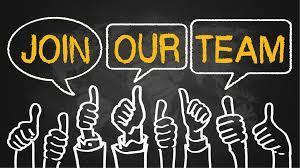 PARENTS: Student progress reports for grades 5-12 will be put in the mail today. Be on the lookout! We appreciate our parents as partners in education. Please be sure to have conversations with your kids about their grades. Come up with a plan of action if grades are poor and congratulate them if grades are good. The end of the marking period and semester is December 18 so there is limited time to get assignments done. Thank you for your help.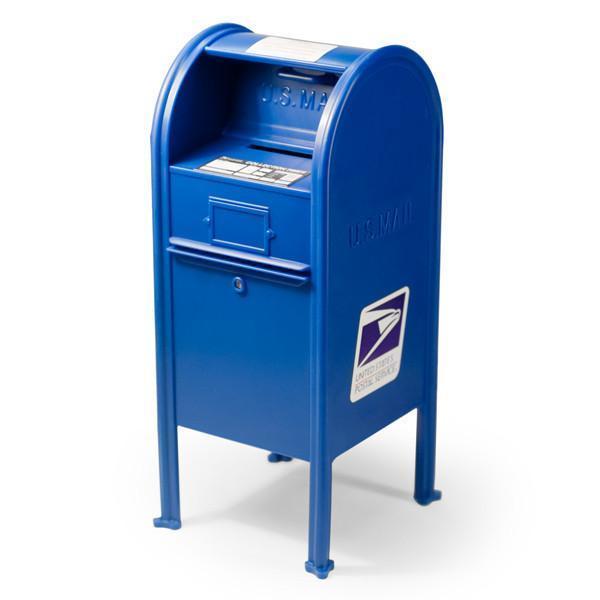 Please see attached letter from superintendent Kristina Owens.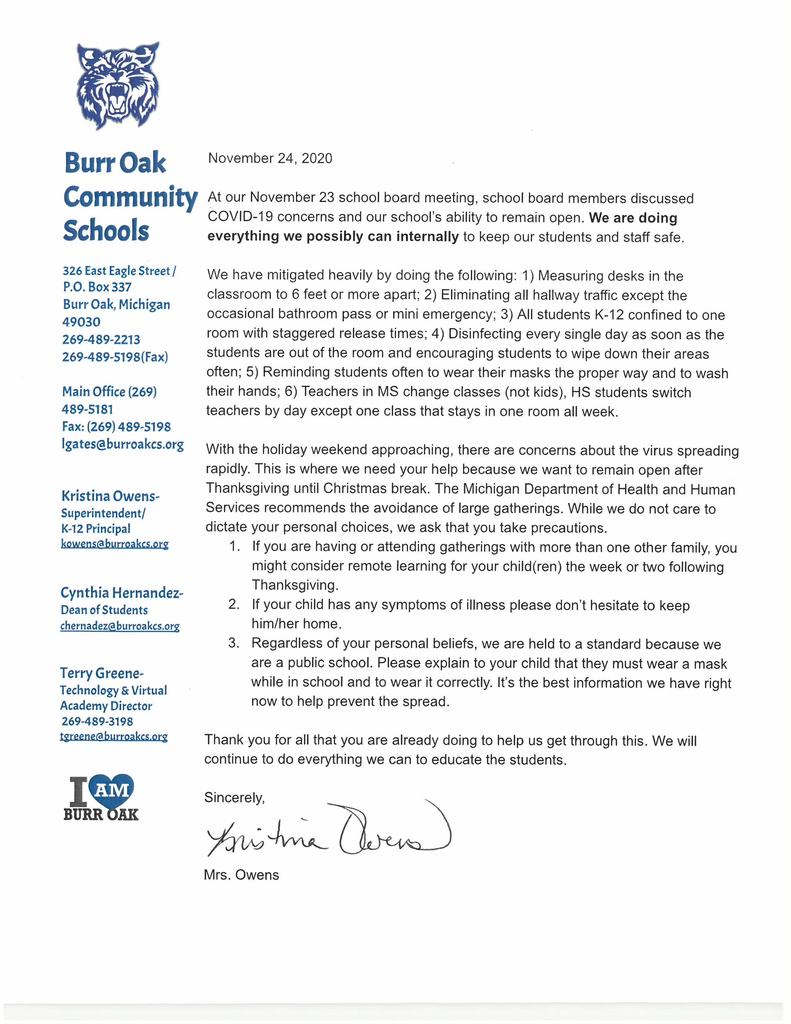 Due to the unfortunate closure of high schools for next three weeks, it is with regret that we need to inform you we will have to cancel the Thanksgiving To-Go Feast. Our high school students are the ones who cook the food, so it is not even an option at this time. We are exploring the option of doing a Christmas Feast instead, so more information to follow on that. (Obviously, MDHHS orders could affect that as well, but we have hope!)
Beginning Wednesday, November 18, 2020 all high school students will begin learning remotely until December 9 per a directive from MDHHS. CTE/BACC/Dual Enrollment students please watch for emails from your teachers for directions for specific programs/classes. There are no changes for grades K-8; school will continue as it has been since we started. All school sports and practices both MS and HS are suspended for three weeks. The only contact students and coaches can have is virtual. Lunch will be available for pick up at the parking lot doors for remote learners, but we will need to know how many are picking up. Please let a teacher or Mrs. Barrington know by Monday if you will be needing a lunch each day or call the school by 9 a.m. if your need changes. If there are any changes, we will get the information to you as quickly as possible.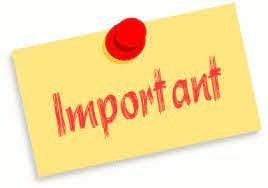 Due to an overwhelming number of situations over three counties, the Branch, Hillsdale, St. Joseph Health Department is unable to keep up with phone calls to households where people have tested positive for COVID19 to provide them with direction. They are asking that residents take personal action to help slow the spread. Follow the link for more detailed information.
http://www.bhsj.org/events/333

On November 9, the Burr Oak Board of Education adopted a new athletic handbook. Points of interest include: 1)New eligibility policy; 2)Due process system for coaches and athletes; 3) Parent/Spectator Expectations; 4)Revised Code of Misconduct Consequences; 5)Disciplinary Procedures and Chain of Command in Reporting; 6)Alignment of violations to better match the student handbook which was also revised and adopted in 2020. A copy of the handbook can be located under the Parent Resources tab/Athletics on the school website: burroakcs.org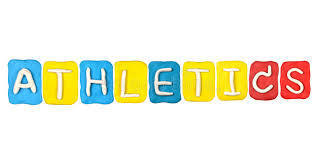 If interested or if there is a need...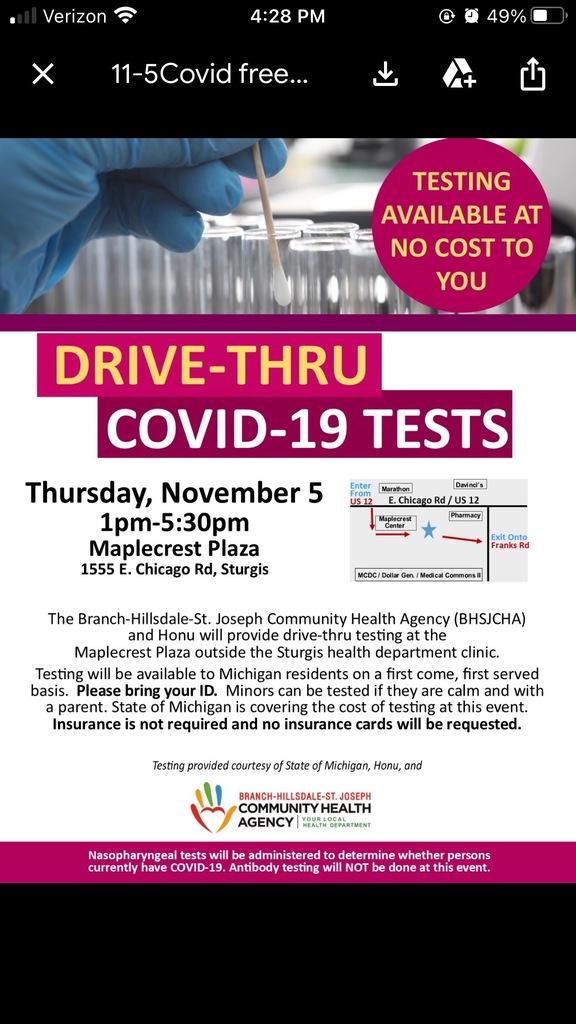 Here is your friendly weekly reminder: Please keep your child home for remote learning when they are sick. Guiding symptoms: Fever or chills (100 degrees F) Cough New loss of taste or smell Shortness of breath or difficulty breathing Fatigue Muscle or body aches Headache Sore throat Congestion or runny nose Nausea or vomiting Diarrhea We acknowledge that these symptoms cover a wide range of illnesses in addition to COVID-19. We are continuing to do our part at school by cleaning daily, wiping down surfaces often, reminding students to wear their masks appropriately and to social distance, and mitigating by classroom. Thank you for your cooperation in keeping our school healthy!
JUNIORS and SENIORS ONLY: CTE students in the following programs. There will be no IN-PERSON Agriscience or Med Occ classes until Nov. 16. CTE instructors will be contacting students to arrange for remote instruction and assignments for the next two weeks. BACC students will be remote through November 16. All BACC students are expected to attend their program's specific Google Classroom during their session. Attendance is required. The AM Session will begin at 8:15 am, and the afternoon session begins at 11:50 am. Students are required to complete all coursework as determined by their teacher. Students can call the BACC to contact their teacher at 517-279-5721 if they have any questions or if they are having issues logging in to their Google Classroom.