Here is information for GSRP registration.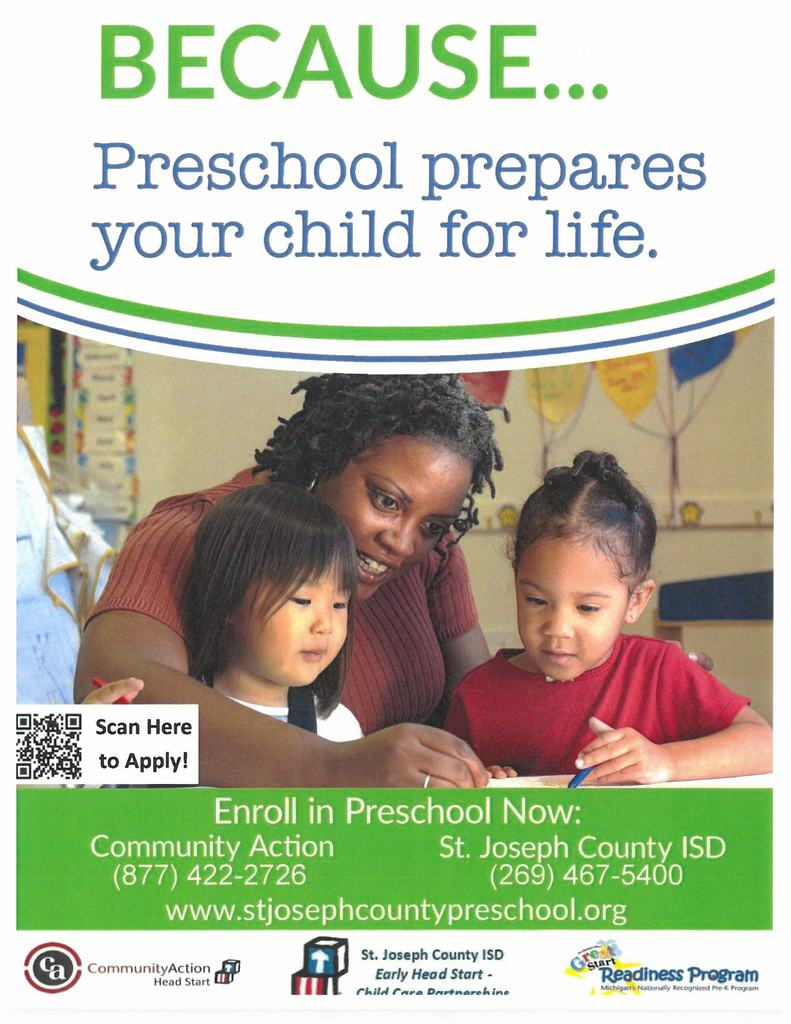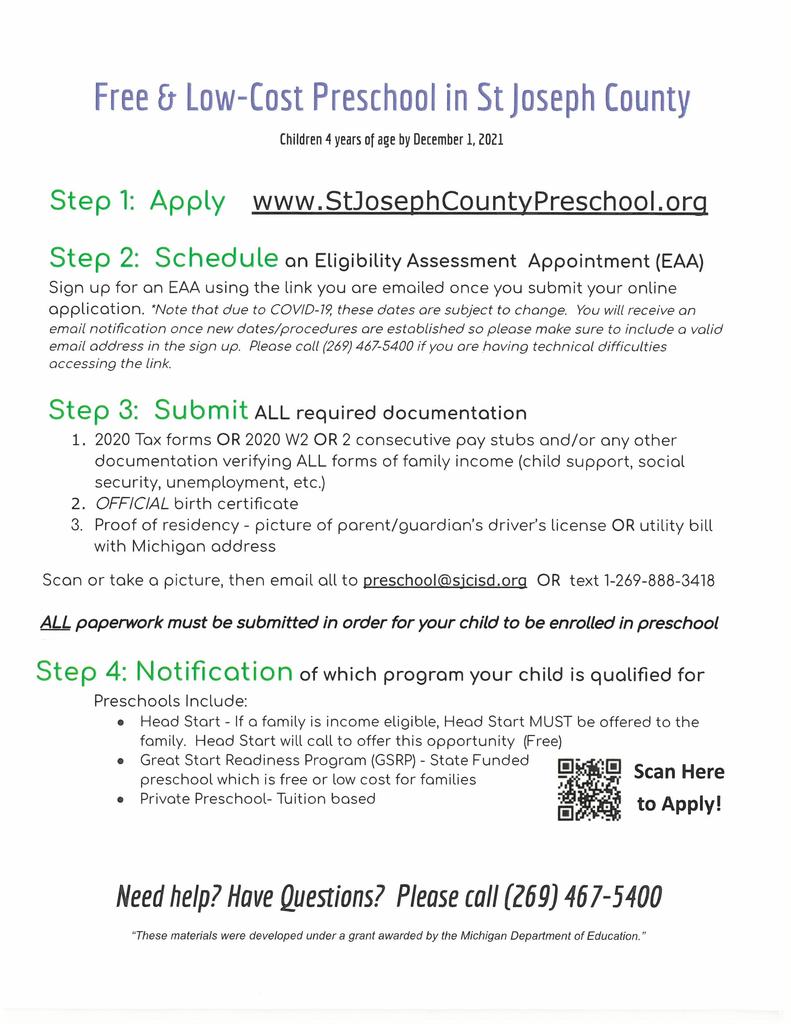 We love our teachers at Burr Oak Community Schools! I am thankful for all of their hard work. I am thankful that many continue to stay in our community for many years. I am thankful for how much heart they put into preparing kids for the future. If you have a few minutes to spare, a few kind words and a thank you can mean a lot to a teacher. Send a shout-out on Facebook, an email, or quick text message to a teacher or to all of our teachers and let them know how much they are appreciated. (emails are located on our webpage - burroakcs.org) ~ Mrs. Owens
Details on kindergarten registration.
Bobcat Families, We have a busy couple of days ahead of us! Softball and baseball are in Litchfield tonight, the softball team has their home tournament tomorrow beginning at 8:30 a.m., and then the high school prom is Saturday evening (closed to the public). I would like to remind students and parents of a few things. 1. Display excellent sportsmanship at all times. 2. Students, make good choices before, during, and after prom. 3. Parents, please monitor your kids after prom. We love our Bobcat families and want to see everybody safe while having a great time! Mrs. Owens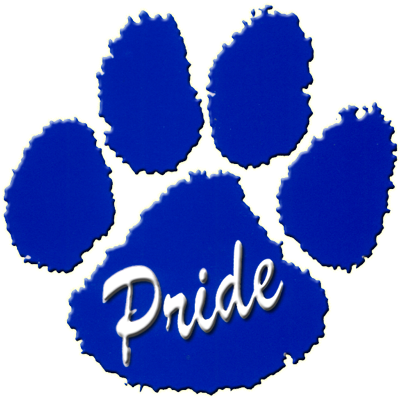 Hello Bobcat Families: As all of you know, we are doing our best to keep the school doors open for kids to be on campus and Covid continues to make this challenging. Please, please, please continue to be vigilant and monitor for symptoms and keep students home when there are symptoms or exposure. Exposure is within 6 feet for 15 minutes of a Covid positive person. If you are confused about this, please call the school and we will talk you through the decision. Symptoms are: fever or chills, nasal congestion or runny nose, sore throat, new loss of taste or smell, headache, nausea, diarrhea, stomach ache. If in doubt, keep kids home. Mrs. Owens
Information on girl scouts.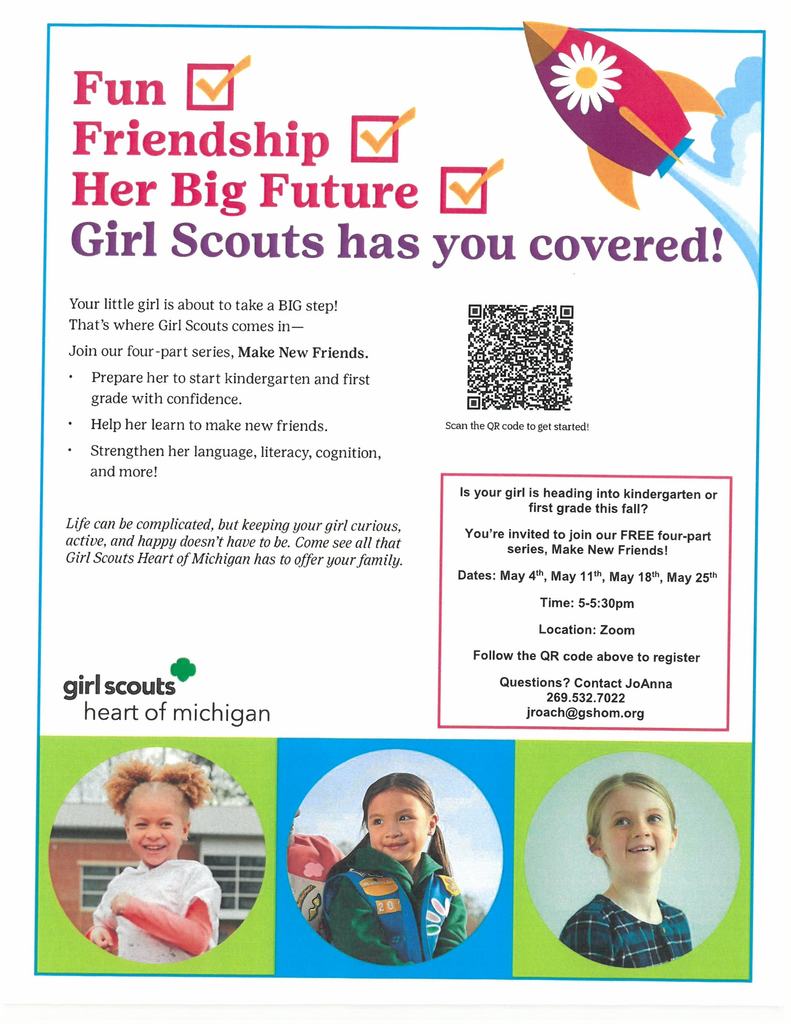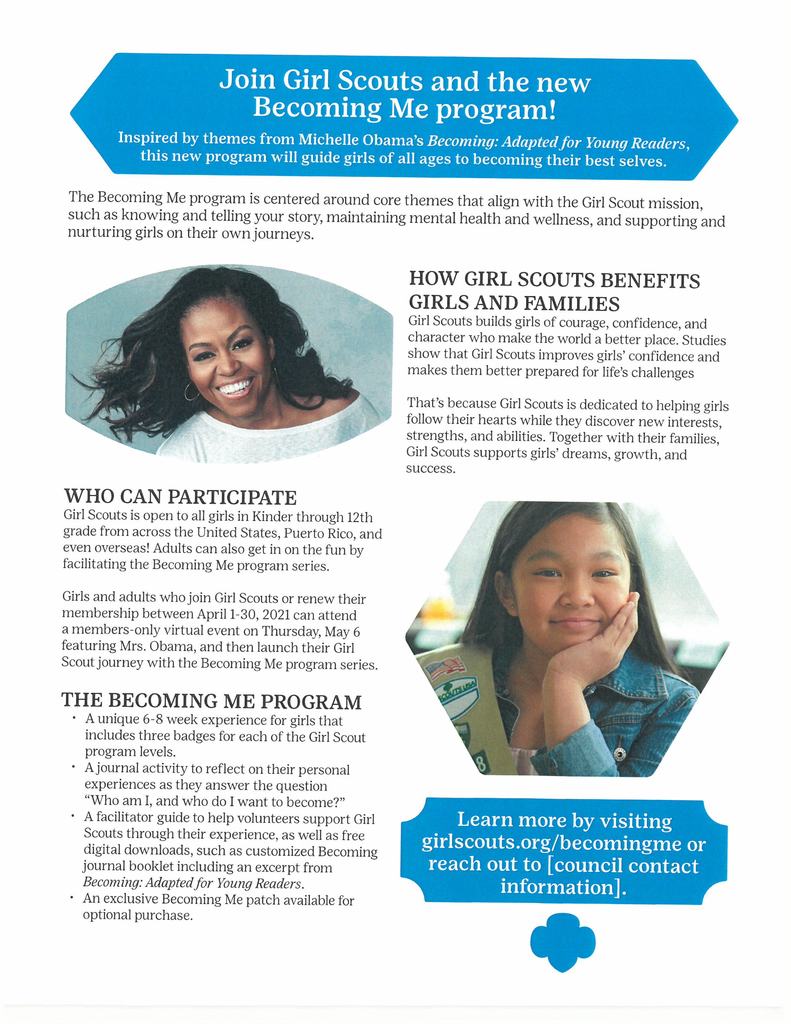 Tonight's baseball and softball competition against Climax-Scotts has been postponed due to inclement weather. Make up date will be announced soon.
Just some reminders as we navigate our way through the ever changing health department guidelines for schools. 1. If a student has been identified through contact tracing as a close contact of a Covid positive person, said student must remain in quarantine for 14 days even if said student had a negative test. (It used to be 10 but due to the increase in positive school-aged students in our tri-county area, the local health department has gone back to 14 days.) 2. Close contact is defined as: within 6 feet for a total of 15 minutes or more within 2 days prior to illness onset. 3. Please be vigilant about social distancing and masking up. We very much hope to remain in person for learning, but could be forced to go remote if too many students test positive. For example, if 8 Burr Oak HS students were to test positive around the same time, that would be enough to mandate remote learning for 14 days for all HS students. Thank you for your support. And remember, everybody, including the health department, is doing the best they can with the information they currently have. Mrs. Owens
It's testing day! Juniors are taking the SAT today, the Work Keys Wed., and the MSTEP Thursday. Grades 8-10 are taking the PSAT(prep and predictor for the SAT) Grade 5 is taking the MSTEP ELA portion today and Wed. and Math next week. All we expect is that kids do their best! The data we get from these tests helps us make decisions regarding curriculum. There will be a make up day in a couple of weeks if your student was unable to make it today. Have a great day!
We hope everybody had a great spring break! On Monday April 12, 2021 Burr Oak Community Schools will resume in person learning as scheduled on campus at 8 a.m and release at noon. We continue to consult with our local health department on Covid related matters. Reminders: High School mandatory study hall will continue as scheduled from 12 to 2. Middle School Enrichment begins this week. Grades seven and eight are on Monday and Wednesday and grades five and six are on Tuesday and Thursday. All afternoon activities are from 12 to 2 for those students who opted to be involved.
High school families, some of you should have, or will be receiving a letter about mandatory study hall Monday through Thursday from 12:00-2:00pm. This is an opportunity for students to make up credit and bring any failing or almost failing grades up. If you have any questions please feel free to call 269-489-2213.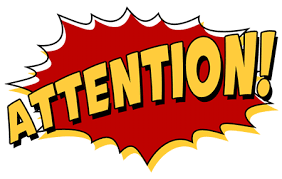 *3/23/21 Vaccine Update* BHSJCHA has now opened up vaccinations for COVID-19 to anyone who resides in Branch, Hillsdale, or St. Joseph County ages 16 and older. Appointments can be scheduled at bhsj.org/events/341 .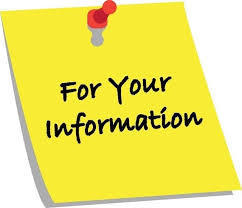 COVID-19 Variant Identified in St. Joseph County.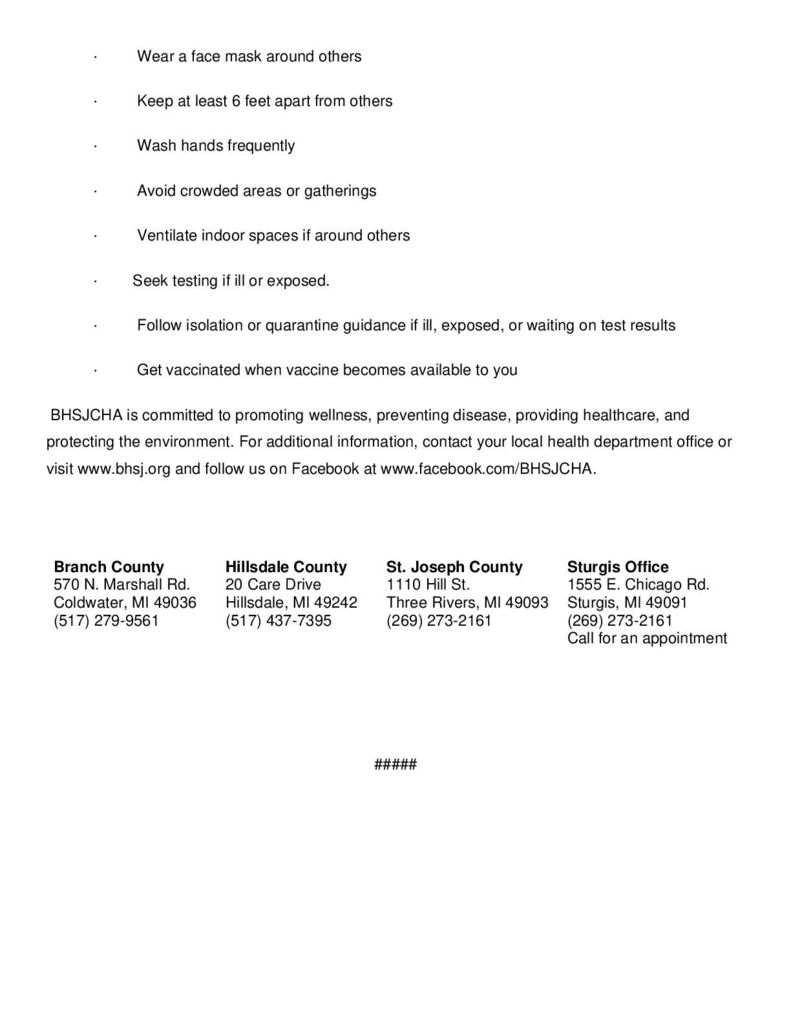 Every year Mrs. Hernandez comes up with fun activities for March is Reading Month and by far the favorite activity by the kids' standards is the chair run. Those kids that get caught reading at night by a phone call from a teacher get to go for a ride in the chair. Today, Ryker Sullins, kindergartner, came prepared in his safety gear for his wild ride down the hall!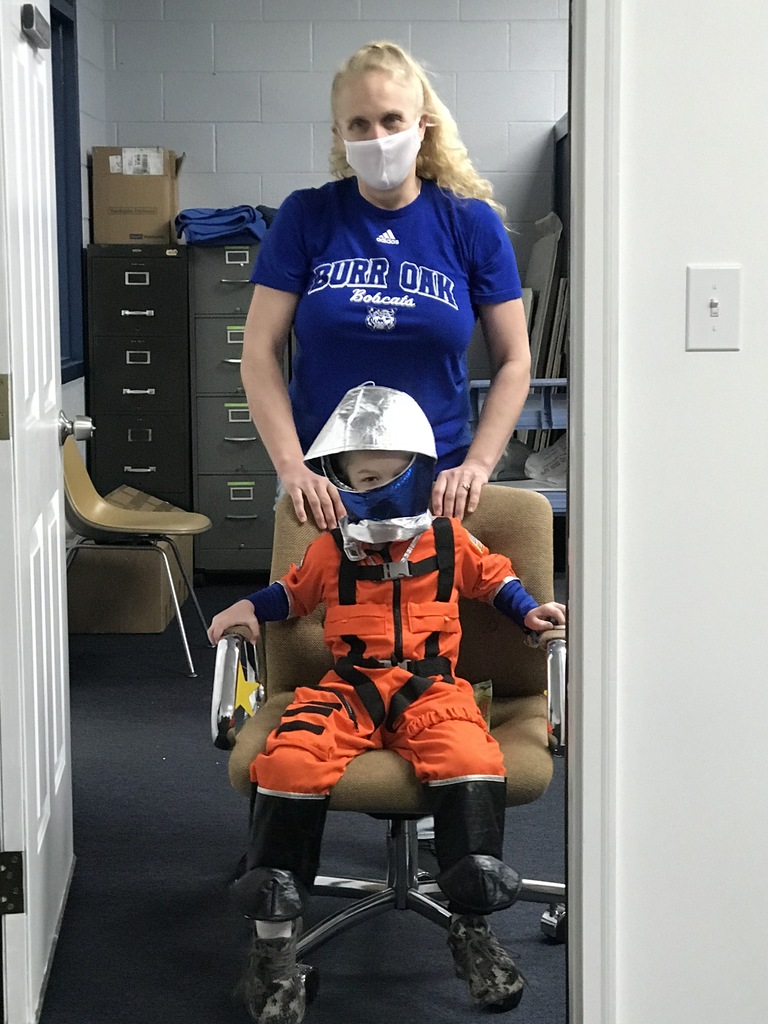 Please read the attached letter from Superintendent Kristina Owens.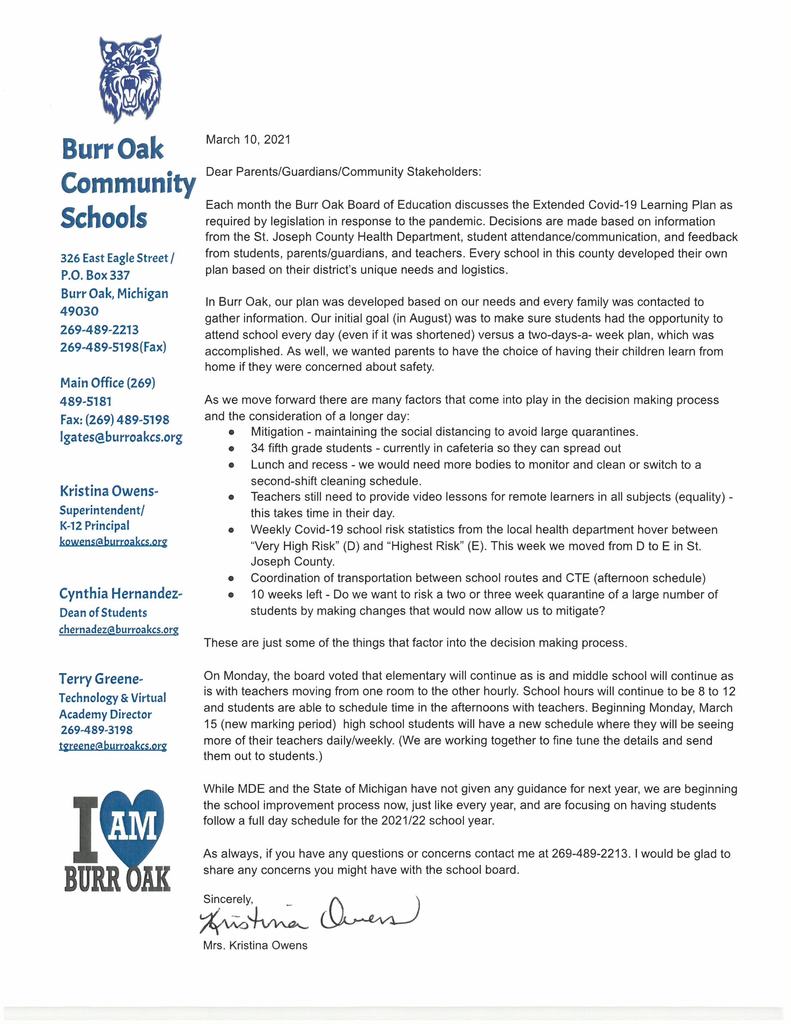 Spring Pictures with Prater Studios, will be on March 24th. Picture packets will be coming home with your student today.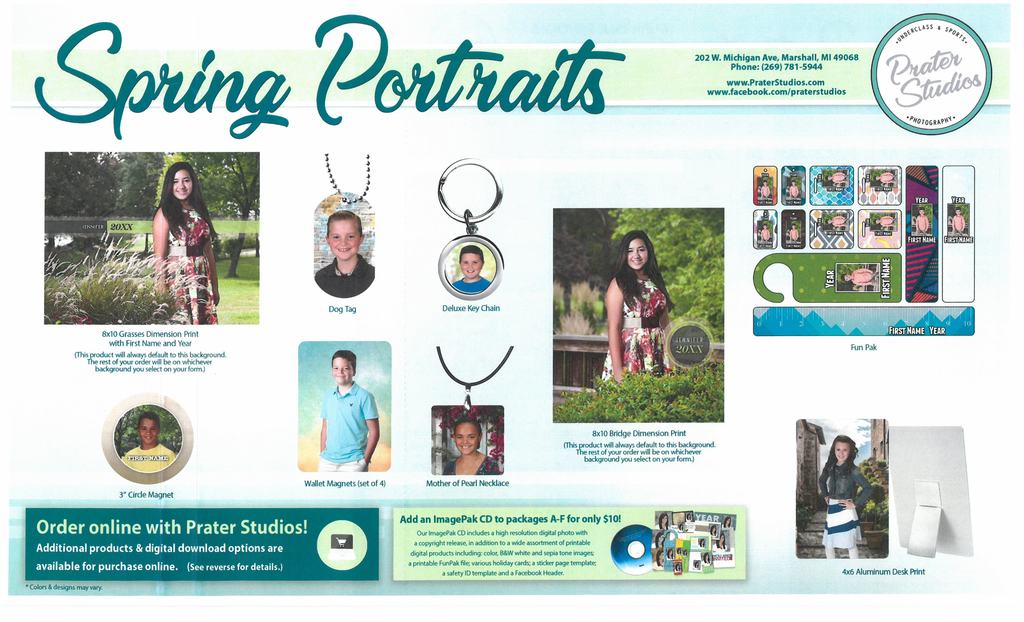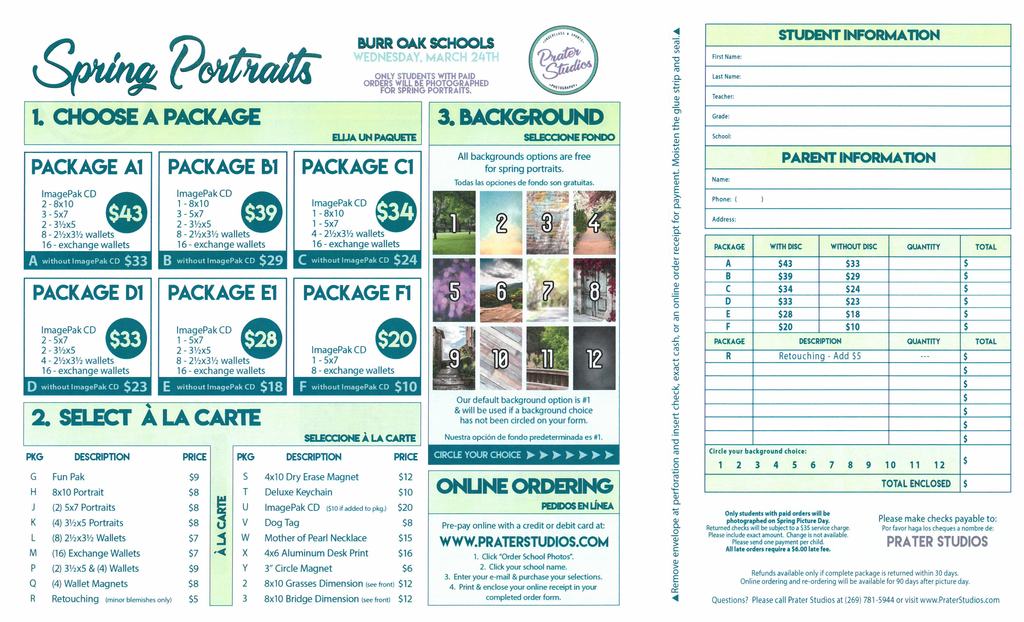 So proud of Emma and Drake from our third grade class. They were seen by a staff member walking around the playground on Saturday picking up trash. Nobody asked them to; they just did it out of the kindness of their hearts! This is what "community" looks like!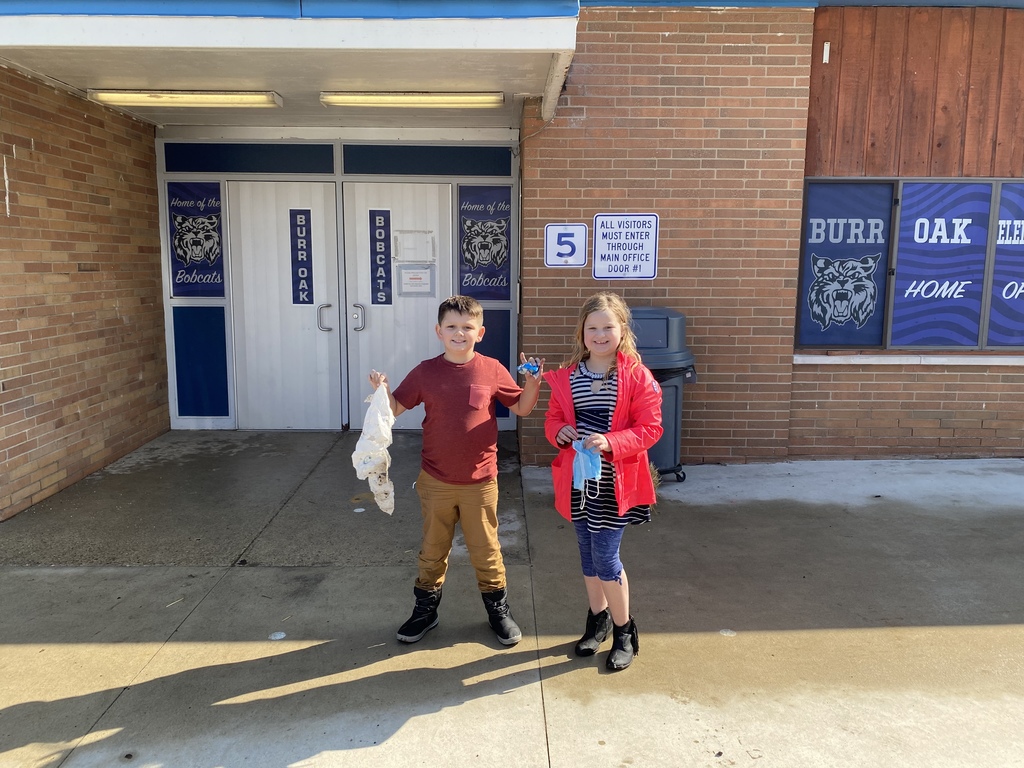 Burr Oak Community Schools will be closed Tuesday, February 16 due to inclement weather.
Career exploration and creativity; we've got writing going on and painting going on at Burr Oak Community Schools!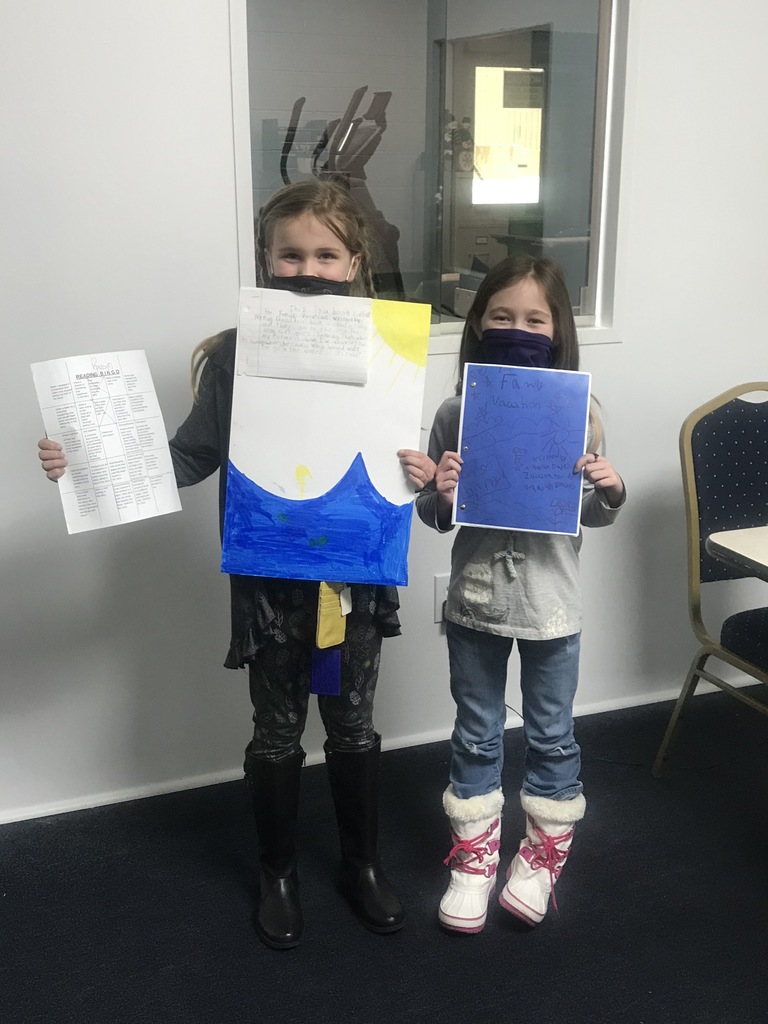 Burr Oak Community Schools will be closed Friday, February 5 due to inclement weather.