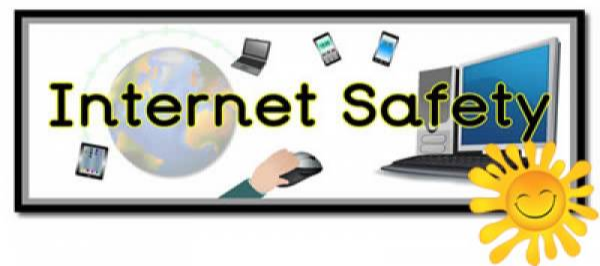 Internet safety or "e safety" has become a fundamental topic in our digital world and includes knowing about one's Internet privacy and how one's behaviors can support a healthy interaction with the use of the Internet. Students explore how the Internet offers an amazing way to collaborate with others worldwide, while staying safe through employing strategies such as distinguishing between inappropriate contact and positive connections. These foundational skills and learning more about the Internet safety definition helps students learn how to be safe on the Internet.
Many adults fear that kids use the Internet to connect with strangers. In reality, most kids and teens use the Internet to keep in touch with people they already know offline, or to explore topics that interest them.
Some protections for children online are provided by Federal law and regulations, such as the Children's Internet Protection Act (CIPA). CIPA aims to protect children from obscene or harmful content on the Internet. Burr Oak Community School meets CIPA requirements by using monitoring and filtering software on all school owned devices; the software used by the District is GoGuardian.
While CIPA may help prevent students from accessing inappropriate content on the Internet, this will not protect students from the full range of online threats. To help address these, information is provided below on the most common online threats facing students.
Online Threats to Students
Sextortion/Ransomware – when someone threatens to distribute private and sensitive material if not provided with images of a sexual nature, sexual favors, or money.

Oversharing – providing your name, address, or phone number.

Online Predation – Child predators trying to "groom" victims into a face-to-face meeting.
Students also need to be aware of what to do if they are a victim of an online threat. They can be encouraged to report threats to a teacher, a school counselor or another trusted adult. Parents can contact the following school personnel to report inappropriate or questionable on-line activity: Kris Owens kowens@burroakcs.org or Terry Greene tgreene@burroakcs.org
Burr Oak Community Schools will be reviewing internet activity that occurs on District owned devices on a daily basis. Should inappropriate or questionable materials be detected the parent/guardian will be contact and be made aware of such activity.